Hey, I'm the Valader.
I'm a wiki writer who is specifically passionate about writing fiction. I highly recommend this wiki if your idea is to create nice stories about science fiction empires, as Spore provided a platform for writers with limitless possibilities, which in turn have allowed me and many of collaborators here to come up with a universe as vast and diverse as the users that choose to populate it.
For me, being a writer here has allowed me to vent out from other writing works (personal projects and formal requests from magazines, journals, translations, and editing work as a literature professor). In here I can really lose my mind and just imagine a universe bound by mystical forces, or laws so complex for our minds to understand, leading me to come up with fiction such as the Krassio, or being a co-founder of the War of Ages, which would serve as a template for similar fictions today.
I am an Admin in the wiki and in the Discord Server. I have knowledge in the source code templates that have been created here, so I can assist you in fixing them if they break. Aside from normal duties on the wiki, my writings right now include collaborations in other people's fictions (listed below), where I mostly work as a short-story writer or a writer that can tie plot points and create several new ones when needed. For this, I usually take a good reading on the person's fiction (for which I request that is well written) and the universe they are creating, as well as the plot they want to follow so that I do not kill their characters without their consent. Apart from that, I am currently developing the storyline from my own fiction through the community writing project Psionics Discord, which serves me right as a detonator for new things in my fiction.

Currently Working on:
Notable Works
[
]
Authored Works
[
]
Collaborations
[
]
To do list
[
]
Reach my 10,000 edits!
Patrol Wiki
Fight spam
Purge Classification templates
Clean Articles
Categorize new images and articles
Name wrong placed titles under correct namespace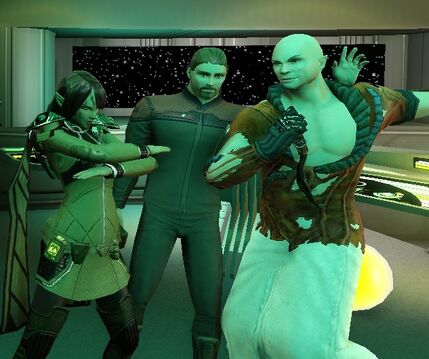 My content
[
]
Here are my user subpages.
Hobbies
[
]
Favorite Science Fiction Universes
[
]
-Star Trek
-Star Wars
-Starcraft
-Stargate
-Avatar
-Halo
-Warhammer 40k
Quiz me :)