This user is too cool to write something funny that directs you to your user page.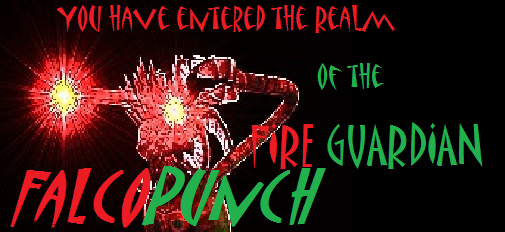 Woohoo! 7,500 edits!!!
2 years on this wiki!

Hey, you! Yeah, you. You're on my page. You may be wondering who I am. Well, as you can see from the giant thing at the top of the page, I'm FalcoPunch, but you can call me Falco. I've been here since February of 2010, although I may have been slightly inactive for some of that time...
Anyway, thanks for checking out my page. If you're new here, message me and I'll see if maybe we can collab on some fiction.
Quotes from other users
Edit
"This user is possibly the greatest ever. I can't think of anyone better. He's funny, smart, good-looking, he's just perfect all around!"

- A user that is NOT FalcoPunch...
"How cool..."

- CB11
"AAAAAAAH! He's back! Falco has awesome fiction and is a great friend of mine on the wiki."

- Maxi6
"Falco is awesome! His fiction is awesome! Plus he's funny! (And I also think that I'm more than ninja than him.) And smart!"

- Jovar1
"What can I say? He's one of the talk-to guys. Not everyone gets that honour."

- MushrumKing
DO NOT FORGET List
Edit
Varamark and Anikset (Shadow and Void)
Saegil and Marignum (Lightning and Thunder)
Aemeus's sword - Seculum
Poziar's name for Kezoreg- Atrum Nuntius/Syn Nikseh
Sylit:Shymiran:Gatorsapien = 25:29:10
Score Board
Edit
Falco Points Score Board
Other Pages
Edit
Community content is available under
CC-BY-SA
unless otherwise noted.