Empty?
[
]
Message From Beyond
[
]
Template:Msg/Empire
So Tuuros has been rediscovered and is seems to harbour more life than just the Congregation. Perhaps it would seem right to turn our attention to Tuuros and start exploring it, seeking out new life and new civilizations, to boldy go where no Rambo has gone before eh?

Rambert Ramveral
Capital World of Union of Imperial Quadrant States New Aratacia rocked by recent raids by Natives
A total of fifty French tourists and thirty Drodo settlers have been raided, kidnapped or killed along Highways 122, 198, 141, and 178 in past three days. The highways mentioned run through a mountainous, arid region of the world, inhabited by the hostile Seruni tribes.
The New Aratacian govt. has yet to comment officially on the matter.
IDMP outposts along the highways are requesting 'more assets' and are arranging around-the-clock mounted patrols, reports say.
"They are a savage people," Silvan merchant Firr comments; "the Drodo would be wise not to run their caravans through such passes."
BREAKING: Forts from the southwestern edge of the Silvan Dar'a Kingdom have come under attack from "thousands" of Seruni horsemen, reports say. The Dar'a have released a statement to Drodo media that they are mobilising an army as a response.
BREAKING: Skirmish between three IDMP officers and about twenty Seruni warriors on Highway 141 leaves six Silvan dead, and all three officers wounded. The raiding party retreated back in to the mountains without any loot. The warriors all appeared to use archaic, traditional weapons and armour- chainmail suits, iron maces, and recurve bows- and not a single firearm was between them.
Members of the 3rd New Aratacia Cavalry have been seen sortieing from the world's largest city, Gallonia. Most suspect they are being deployed to assist police operations.
An official statement from the New Aratacian government had still yet to come.
BREAKING: Reports have come in that a vassal of the Dar'a Kingdom is arming "many" of their retinue cavalry with X8-95-S rifles- a carbine variant of the X8-95 assault rifle, that is not for private sale.
"We're all a bit scared" Jean Boreau, a French tourist, has said. Boreau and his friends have chosen to stay in Gallonia for a few more days- one of many tourists who have either stayed away from land-based transport or even cut their time on New Aratacia short in the wake of recent events.
Andromeda News 20 aggregate headline provider
"If this crisis continues to make business dangerous, outside interest in the New Aratacian project will be at risk." says Araveene City speculator and Domcar Mfg. board member Gadaa Enerica.
Domcar (DOMC) share price drops by 3% after New Aratacia crisis spreads consumer concern in the integrity of Quadrant Galaxies operations.
Heller Armaments (HELR) reports increased interest in expanding into Quadrant Galaxies market.
Aurestor Savenium (Viceroy, Q82): "As far as can be assumed, the uprising is confined to the surface of the single Drodo Empire colony. There is no valid evidence that the insurgency could spread to other planets. AN isolated incident."
Drodo cavalrymen, of the 3rd N.A Cavalry are seen patrolling the affected highways, most other major trails in the region. Reports show that they are stopping and advising all commuters to head to the nearest Drodo settlement and stick to major roads.
Drodo ranchers near Seruni country are reporting attempted livestock theft on the part of Seruni raiders- this has caused many ranchers and farmers in the region to begin to form militia and organise their own patrols.
When asked how many Seruni warriors were operating in the current crisis, Drodo colonel Kiran Lisenai has commented that "We have no hard or fast number, but absolutely several hundred-thousand".
BREAKING: An army of approximately 12 000 Seruni warriors assault and seize a Dar'a border fort, taking minimal losses, reports say. This is the first fort to fall in the Dar'a front. Most other border forts are also under attack, and the Dar'a are sending reinforcements to this border region.
Dar'a Kingdom army spotted "suspiciously close" to Dar'a-Drodo border, reports from police say.
BREAKING: An iron-extraction operation, run by Boudreau Mining Concern, which is a subsidiary of Quadrantia Steel Co. has come under attack overnight by an "enormous host" of Seruni warriors, most of whom were mounted. Vehicles were stolen or destroyed, worker accomodations were raided and razed, and many workers were hurt, killed, or unaccounted for. Several supervisors and managers visiting the site were also captured or wounded. The mining site, which is the largest for the company and based in a normally-peaceful area of Seruni country, has been put out of operation "for at least months, possibly even permanently", says one foreman. In terms of financial losses and damage, this is by far the most devastating Silvan raid of the current, weeklong conflict. Drodo soldiers, both on horseback and in dropships, have been deployed to locate the Seruni host responsible, and several hundred Drodo militiamen have volunteered to protect the mining site on their own time, and provide medical and food aid to the stranded, ragged workers there.
UPDATE: Boudreau Mining Concern's share price plummets after the major attack on its assets. As many competitors begin to cancel and abort projects in the mineral and iron-rich Seruni region (even on the world altogether), BMC's operation is currently being assessed- the cost of repair weighed, and risks facing the project in the future. Quadrantia Steel Co.'s stocks also take a hit as the shockwave makes the Neutrality Zone Steel and Mining industry shudder.
UPDATE: Dar'a cavalry, armed with X8-95-S carbines, rout a Seruni force with minimal losses on a stretch of steppe close to the Dar'a-Drodo border. Reports show that this Seruni force was likely part of the army that attacked the BMC mining operation. The rest of the Seruni host is still at large, and many analysts and settlers have suspected that they have dispersed in to the mountains.
The Galactican government denounced the attack as an act of barbarism and praised the responses of the government and "regular, private citizens out to defend their fellow man."
IDMP colonel for New Aratacia, Tifan Lorai, has described the current Silvan situation as a "mere police action", and warns people to "not delude themselves in to thinking this is some sort of 'war'."
Stocks for many companies in the Neutrality Zone's metal and mining industry continue to drop in the wake of the Silvan attacks.
BREAKING: Border incident between Dar'a Kingdom troops and Drodo infantrymen leaves five Silvan warriors dead and one Drodo soldier wounded. Tensions between the native Dar'a and the Drodo colonists have been running high since the beginning of the crisis.
A representative of the native Tahla Divine Kingdom has claimed that Dar'a Kingdom soldiers have raided several border settlements, and has declared to the media that the Divine Kingdom is raising its armies and considering "punitive acts" on the Dar'a.
The New Aratacian Militia, clad in smart black-and-red uniforms and armed with rifles, have been rallied and deployed in many major cities, and dispersed in to towns as the current Silvan crisis spirals out of control, reports say.
BREAKING: A large group of tourists from the Draconid Imperium, retreating along Highway 178, are now under attack by a "swarm" of Seruni warriors, numbering several hundred. The tourists are currently being escorted by a dozen IDMP officers, several of whom were in squad cars. At the time of this writing, the officers have circled the vehicles and are engaged in combat with the tribesmen. Satellite photos show more and more Seruni are being attracted to the scene of the battle, coming in a trickle. Seruni casualties are unknown, and there have been no injuries or deaths among the police or tourists.
A Frenchman has been apprehended by IDMP officers on the Drodo-Dar'a border, after attempting to disguise himself as a Silvan merchant, driving a carriage. The police brought the man in to custody, and searched his carriage- finding one-hundred FASAT and twenty X8-95 assault rifles, two-hundred cavalry sabres, fifty handguns, and about five-thousand rounds of ammunition in various denominations. "This cache is worth a small fortune", officer Heral Talian commented, before adding "We're also quite sure he wanted to sell these to the natives, which is a crime around these parts." The police have declined to provide a name for the suspect.
Andromeda News 20 aggregate headline provider
Imperial Quadrant Viceroyality's Ministry of Tourism has issued a dangerous travel warning for New Aratacia
Spira Spaceways inundated with messages from concerned travelers
Elereg Karion, Spira Spaceways relations chief, defends company stating the group under fire "understood the risks of visiting travel warning site"
BREAKING: The Silvan Tahla Divine Kingdom unveils a previously-unknown collection of artillery field guns, alongside other weapons in a propaganda video uploaded to the Hypernet and Holonet, stating that "continued Dar'a aggression will no longer be tolerated". Many fear war.
Boudreau Mining Concern decides to shutter its iron-extraction operation in the wake of a massive Seruni attack. BMC operations on New Aratacia had employed thousands of Drodo settlers, who now face unemployment.
A dozen Silvan soldiers, claiming to be from the Dar'a Kingdom, have been brought in to custody by local police when they were spotted making camp for the night deep within Drodo-controlled territory. The troops, only one of whom had a rifle, surrendered without a fight, and admitted to deserting their posts within the native polity when questioned. The police have reported that they have since confiscated the Silvans' equipment and intend to keep them in custody. "We aren't gonna press any charges, not unless new information arises" officer Kiran Ghiljan said to the media- "and we aren't sure about deportation either, given the punishments for desertion." Officer Ghiljan has stated that the police department has sent the issue on to a higher authority, and hopes a response comes quickly. "They might be hanging around for a while though, given how hectic things've been" he then added.
Great, just great, the situation in the Neutrality Zone continues to detoriate and endanger trade routes and visitors. And then the France and Drodo condemn us for raising the "The Gorge" and conducting increased security checks on the stations? Now I would say all these news feeds prove us right.

Rambert Ramveral
---
You're blind, Rambert, if you can't distinguish between a local planetary disturbance and a genuine threat. The Neutrality Zone is fine. These people have fewer starships than you have heirs. You want to know who the real threat to galactic peace and stability is?
Ignoble, racist, sensationalist, militarist, backstabbing, You.
Raoul Savoie
President of the Galactian House of Commerce
---
Template:Msg/Vanara Houses
BREAKING: Fifty New Aratacian Cavalry have arrived at the site of the Highway 178 battle, breaking the four-day long siege. The Cavalry charged the Seruni raiders with lance and pistol, and a brief battle ensued, resulting in a decisive Drodo victory. Total casualties of the siege and battle are five Draconid Imperium tourists wounded, two IDMP officers dead, three Cavalrymen wounded, and 145 Seruni warriors dead, the remaining ~300 retreating in to the mountains. The tourists were reported to have been shaken by the experience, but all are expected to make a recovery.
After a final verdict has been reached, the dozen Dar'a soldiers have not been charged of any crime, and have been released from police custody. The soldiers have had their weapons destroyed, and were given a hundred DCD each before being sent on their way. Reports say that the group have been catching their bearings in a rural motel.
Seruni warriors continue to make gains in the campaign against the Dar'a Kingdom- ten border forts have been seized as the Kingdom scrambles to respond to the mounted hordes.
IDMP Colonel Tifan Lorai: "We are considering the use of air support in the containment of the current incident."
BREAKING: A Dar'a Kingdom force of 500 000 has engaged a Seruni horde a third that size near Highway 198. The Dar'a force is comprised mostly of infantry, with a significant heavy cavalry component. The New Aratacian government has closed all travel along 198 and has halted all patrols. The battle is currently inconclusive.
IDMP Tifan Lorai commissions the use of air support has the Silvan situation continues to deteriorate. Mirage Roi fighters have been prepared from the world's garrison to begin striking targets within hours.
The New Aratacian government has issued a warning to the Tahla Divine Kingdom, regarding their recent actions and posturing against the Dar'a. The Tahla appear unfazed.
Template:Msg/Vanara Houses
BREAKING: The battle near Highway 178 continues. The Seruni, despite possessing less firearms, appear to have the upper-hand and have led a large contingent of 100 000 infantry in to a devastating trap with a false rout, felling some 20 000 with withering arrow barrages and sending the rest running. The Dar'a have been shifting their heavy cavalry to respond as the battle gradually shifts toward the Highway proper.
The New Aratacian government has deployed yet more reserves to border settlements, as more and more tourists return from the highways, and tensions increase in the Silvan world.

Technicals

from the Tahla Divine Kingdom have been sighted close to Drodo border settlements, before being scared off by warning shots.
BREAKING: The first New Aratacian airstrikes have been conducted, striking six Seruni-controlled border forts in Dar'a territory. The munitions- conventional air-to-surface missiles- were successful in annihilating the pre-Drodo contact fortifications, and Seruni losses are expected to be heavy in all targets. The strikes are targeted to cripple the logistics of the Seruni hordes.
BREAKING: The battle of Highway 178 continues. A large contingent of Seruni cavalry have been routed by Dar'a Technicals, leaving 2000 Seruni dead and many more wounded. Dar'a heavy cavalry have pulled back from withering horse-archer fire, taking moderate losses.
A photojournalist from the Draconid Imperium has been wounded recording the battle- video shows a Dar'a cavalryman striking him with a passing javelin shot to the shoulder, and the journalist limping his way to his vehicle and retreating back to the nearest Drodo village. The journalist has been arrested by the police for leaving secure, police territory and violating the curfew. Reports say the journalist is receiving medical treatment.
The Tahla Divine Kingdom have advanced their armies close to the Dar'a border, as more troops arrive at the Tahla-Drodo border.
BREAKING: After a significant military buildup at the Tahla-Drodo border, the Silvan Tahla Divine Kingdom has commenced an invasion of Drodo territory. An estimated thirty-million infantry, five million cavalry, five-hundred artillery pieces and ten-thousand technicals have crossed the border as of a few hours ago. Intense, sporadic fighting between Silvan troops and Drodo outposts has been met, though many have been given orders to fall back, and have told civilians to evacuate their villages and head to the safety of the walled cities.
Reports from within the Drodo cities themselves describe hundreds of men as young as thirteen "flocking to the banners and recruitment offices", in what has been described by one French journalist as "a fit of patriotism". All New Aratacian militias have been activated in response to the invasion, and are in the process of mobilising. Reports indicate clans are organising their own warbands to help in the new war effort.
A force of 200 000 New Aratacian Militia has advanced overnight to a major road that dozens of Drodo border villages feed in to, and are currently congested by thousands of refugees. The Militia there hope to regulate traffic and cover their escape, as Tahla armies continue to surge through the countryside, only just behind the flow of migrants. Reports say that airstrike priority has shifted "completely" to the over thirty-five million-strong army ravaging the abandoned hamlets.
BREAKING: Multiple reports state that a solitary New Aratacian farmer has made a heroic last stand in a Drodo border hamlet. As his home settlement was scrambling to evacuate its 3500 inhabitants, the eighty-year old former infantryman and retired mechanical engineer Fahran Vilat volunteered to stay behind and stall the Silvan advance, when it became clear that the refugees would be intercepted if he didn't. Ignoring the protests that he- a respected village elder- would certainly be killed, he went to work preparing his defense as the inhabitants trickled away. Several hours later, in the evening later that day, the village was empty, and Vilat had donned an antiquated suit of Drodo infantry armour, heavily modified over the course of years in to a massive set of power-armour. Heavily armed with assault rifles, grenade launchers, and magnum pistols, he stood in the way of an army of ten-thousand that advanced to the town, and stopped when they sighted him. Video, taken by reporters and others that had staked-out nearby, show Vilat shooting down "wave after wave" of Silvan warriors, as the army ahead attempted- badly- to reorganise when it was realised this would be no mere looting. Video and eyewitness reports state that bullets- even from modern weaponry, "bounced harmlessly off the thick plating", as Vilat lumbered around his home village, fighting his way to the centre of town.

Video shows Vilat, after ten straight minutes of fighting and taking fire, lumbering silently in to the town centre, taking fire from every angle and relentlessly dishing out automatic fire at the dense clusters of disorganised natives who charged from every avenue. Five minutes in to this, however, chance shots buried themselves in to tiny chinks and openings in his power-suit- soon, the old farmer was to his knees, and reduced to his sidearms- one in either hand. Relentless barrages of bullets further wore down his armour- plates came loose and were shot off, jury-rigged valves and hydraulics began to burst- and after another five straight minutes of shooting the now-nonresponsive body of Vilat, the battle was over, and Fahran was long-dead.

After the battle, and after what was left of the Silvan force had left the town- which was, notably, left unmolested for the most part- reporters and others counted around 1400 Silvan dead, with around half of that number "in huge mounds on every avenue leading in to the town square". More importantly, however, the late Vilat had saved the lives of his entire hamlet, as the twenty-minute battle and the several hours the shaken Silvan force took to reorganise itself were enough to make it to the relative safety of New Aratacian lines.
BREAKING: Early this morning, four major Tahla armies have combined in to a single force of about ten million, and have pressed on to the major road being held by the New Aratacian army of 200 000- 150 000 infantry, 40 000 cavalry, 100 artillery guns and two-hundred light tanks. The New Aratacians- outnumbered fifty to one- have been involved in preliminary probing skirmishes with Silvan sharpshooters and cavalry squadrons. Thusfar, the New Aratacians have only suffered several wounded, to an estimated eighty Silvan casualties. Reports state that the N.A are sighting in their artillery and requesting air support to damage the advancing main body.
New Aratacian government is considering the use of antimatter munitions in current conflict, reports state.
Refugees from the countryside continue to flee to the cities, as Tahla horsemen prowl the countryside for any vulnerable caravans. So far, all raiding attempts have been fought back by armed refugees and IDMP escorts.
BREAKING: The battle of Highway 178 ends with Dar'a forces pulling back under the cover of night. The Dar'a force, originally numbering 500 000, suffered an approximate 30 000 casualties, and the Seruni force suffered around 10 000. The Seruni have all-but gained control over Highway 178, but any permanent gains in the Dar'a Kingdom as a result of the battle are unlikely.
Recorded Signal from Bajor 2
[
]
[Voice 1]: Orgoth, nala Ka Niik. Zuul na priky. Zuul na priky. Orgoth, priky.
[voice 2]: Lai Orgoth, Zuul. Aka na Kiir zu na kor.
[Explosions]
[Voice 1]: Priky? Naka zu naair?
[Voice 2]: Ark Azhan da Kinecaar!
[Voice 1]: Azhan da Kinecaar!?! Akrezan Akra Kiros.
[Voice 2]: [Shrieks]
[A loud SQUISH can be heard]
[Voice 1]: PRIKY!
[Message ends]
Fiihar Jivirik III's death AN INSIDE JOB? - Tuuros DISCRIMINATION!? - RAMBERT DRAMA - Alexandre I, Pizza, Ottzello | The Klaxon with Jivran Harponis

[

]
Template:Msg/Empire
Rambert LITERALLY HITLER? - Rambert ROASTED by Galactican - Ugandalore RACIST? - Mirusians, Cesterity, Kalcedia | The Klaxon with Jivran Harponis

[

]
The Klaxon makes some vile reports about me, something that is shocking to myself and the people of Rambo Nation. Not only that, but comparing me to such a person, of a dark chapter in earth history is something that I simply cannot accept or believe people would make.
Furthermore such claims alienates the Neutrality Zone even more from the people of Rambo Nation, who never make such insults to another race or its leader. Yes there can be diplomatic and political friction between Nations, but thing like this is a boundary crossed. Not only that, it is also a great insult to the people of Rambo Nation and I would gladly see an official statement or apology of the Neutrality Zone and their positions about this vile comparisons.
Rambert Ramveral
---
It is important to emphasize that neither The Klaxon nor Mr. Savoie are affiliated with nor are empowered to speak for the Government of Galactica in an official capacity. The public comments of private citizens and outlets do not represent the official stance of the Republic of Galactica.
While we remain determined in our opposition to Mr. Ramveral's bellicose and irresponsible policies, we also believe in an ethic of professionalism and respect in the conduct of foreign relations with the representatives and leaders of foreign nations, even those with whom we strongly disagree. I assure Mr. Ramveral that representatives of the Republic will continue to oppose him on the issues instead of resorting to personal attacks.
However, the Republic also firmly believes in the freedom of expression and of the press. Mr. Savoie and Mr. Harponis have the right to speak and print what they wish so long as they do not bring harm to others, such as through slander, libel, harassment, or incitement to violence. This right forms the bedrock of our democracy, and it is one we shall continue to cherish. If Mr. Ramveral believes that these public statements are libel, he is free to make his case through the appropriate legal channels.


Michèle Bélanger
Governor of Galactica
---
Your excellency, you fail to show proper manners for a head of state. Whatever your personal opinion about me you can still adres me with the proper titles as your Grace etc. None the less, I feel we are not getting one step closer to a solution, but that we move one step closer to an inevitable stalement of hostilities.
Rambert Ramveral
---
The ruler who needs to threaten his neighbors with war in order to get them to show him respect is a tyrant, not a King.


Raoul Savoie
President of the House of Commerce
---
Might anyone and any court bear witness to the words of Excellency Raoul Savoie! It were not the Rambo who issued the first words or gave any hint of "war".
Rambert Ramveral
---
Untraced Message
[
]
Viran a SOCIALIST? - Rambert TRIGGERED by KLAXON! - Alexandre I, Ottzello, Borealis, Drodo Empire | The Klaxon with Jivran Harponis

[

]
•

LIVE:Political Violence, conflict ahead of Drodo Imperial Election

[

]
Coron suffers rash of political violence ahead of elections
BREAKING: As of last night, the renowned French diplomat Guillaume Aliker has been robbed of his wallet and other possessions including a smartphone by a trio of heavily-armed muggers in a rundown part of the Imperial City, on Coron.

"I was a little tipsy", Aliker admitted to media, as he explained that after a night of social drinking he found himself separated from his friend-group, and tried to head home via a shortcut through a less-reputable part of town. Partway through his walk, however, he and eyewitnesses claim that three, heavily-armed Drodo men in old gas masks and wearing bulletproof vests surprised the Frenchman out of an alleyway, with one of his attackers putting him in a chokehold and shoving a revolver against his head.

While another armed man rummaged through Aliker's pockets for valuables, the diplomat claims that the attacker holding him said that they "knew who I was, and told me that they didn't like 'imperialist Frenchmen like you', whatever that means. After they stole my valuables they kicked me to the sidewalk and warned me not to go outside the embassy again or worse would happen." "I was scared. I was really scared." Guillaume added.

While the diplomat escaped with nothing other than minor injuries, Aliker, among many others, are convinced that the attack was politically-motivated, and probably perpetuated by far-right Jivirikists and have every intention to follow through. The police trust the diplomat's testimony even if he was mildly intoxicated at the time. The IDMP have released a statement that they are taking the case "extremely seriously" and are investigating.
During a rally of the right-wing Free Drodo Party at Tuvikai Square, a mixed group of Socialists and anarchists rushed the stage, attempting to assault Premiership candidate Favarni Kiverkal and shut down the event. The rush was unsuccessful, Kiverkal himself notably knocking out three of the radicals with a series of well-placed punches before police got the situation under control. The attackers were arrested, Kiverkal escaping any charge under the pretense of self-defense. While the attackers were unarmed, they proudly proclaimed their intentions to forcefully shut down the "fascist rally" to police. The dozen-or-so attackers were charged with disrupting the peace and attempted assault, and after the incident the rally continued after a short intermission.
Official candidate of the Drodo Socialist Party, Khavni H'Varanan, is booed off stage soon after announcing her bid for Premiership amid controversial statements in her speech- including claims that the traditional Drodo family structure is "obsolete", her intentions of forcing the Union to stand down and to "cooperate fully" with the Rambo Nation, and her open admiration for nations such as the Delpha Coalition of Planets, also implying that the Drodo Empire should reform itself more in the DCP's image.
Furrak Harponis announces his bid for the Premiership and leading the Imperial Liberal Party to a lukewarm reaction, proposing a fairly uncontroversial, but more internationalist, platform.
When asked in a recent interview, Premier Cesterity Isordon has stated; "There is no damned way I am running again!"
A group of Drodo, who self-identified as Jivirikists and Nationalists to the police, have been arrested after harassing Catholics and French tourists around the grounds of Coron's largest church. Several suspects denied involvement, while others happily admitted that they "resisted foreign influence".
BREAKING: In a daring police raid, two of the suspects believed to have been involved in the mugging of French diplomat Guillaume Aliker have been apprehended after a brief shootout, with one other making a narrow escape. Police recovered five-hundred rounds of ammunition, two assault rifles, one submachinegun, and three pistols including a revolver from their hideout. The suspects await interrogation.
Socialists have disrupted an animal sacrifice ceremony on the rural world of Hinai, being performed for a crowd of thousands to kick off the Summer Festival for the Berusci- a Bellowese tribe. An enraged crowd had to be controlled by Berusci warriors- while several others went to work beating up the protesters and throwing them off-stage. Premier Cesterity- who as a Berusci notably attended the festival- took the stage and mocked the protesters publicly, calming the audience through laughter. Police later arrived to take away the protesters, and after about an hour the festival continued without any further interruptions.
BREAKING: In a short announcement today, Premier Cesterity Isordon has resigned his Premiership several months before the end of his term, prompting his appointed regent, cabinet minister Lord Ikir Terratan IV to take over as Acting-Premier until the election. Premier Isordon had cited a recently-started armed conflict on his homeworld, Hinai- between the Isordons and the aristocratic House of Ouvin- and his subsequent summoning by his clan as his primary reason for resignation. Those close to the Premier during his time in office were also quick to point out the adverse effects being Premier had on his health- perhaps evidenced by his hair, which was (prematurely) grayer than ever, and general sour demeanour that many claim inadvertently seeped through in the address. In a press release by the Isordon clan, the family had confirmed that Cesterity was indeed summoned by the clan in response to the outbreak of hostilities, and would be acting "in a commanding role".
I AM DA NEX PRESIDENT OF URO. ASK ME ANYTHIN!
[
]
Template:Msg/Empire
Results of the French elections of 2812
[
]
Headlines read "CHANGE HAS COME TO FRANCE" in the wake of electoral victory for Baako Anan's Democratic Union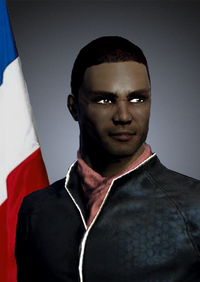 After nearly seventeen years of continuous conservative dominance in French politics, beginning with Laurene Maxime's realist coalition in 2795 and ending today with the defeat of the governing Parti Républicain, the Democratic Union has finally had its long-anticipated electoral breakthrough. Capturing the National Assembly and narrowing the Republican majority in the Senate, the Democrats have ensured that their leader Baako Anan, retired career diplomat, former Director of the Mirusian Diplomatic Bureau, and former Minister of Foreign Affairs, will be the next Premier of the French Empire. He has defeated Republican leader Chapin Cailot, Emperor Alexandre's favored candidate for the position.

This remarkable upset comes after five years of Premier Christian Marier's disjointed and often chaotic government which is now looked upon by a majority of Frenchmen as having been rigidly ineffective and weak in the face of challenges both abroad and at home. Plagued by internal disagreements and handicapped by a split cabinet, the Marier Government seemed to have a remarkable talent for transforming the simplest of problems into major political conflagrations. Marier's goal of "normalcy" so strongly advocated for and widely supported in the 2807 election has been successful: France's military budget, sovereign debt, state ownership of companies, and foreign deployments are a fraction of what they once were. However, the problem of where to go after normalcy was achieved seems to have been a question Marier's government never answered.

In the final year before the election, Marier and the Emperor parted ways to campaign for the soul of the Republican Party. Alexandre, seeking to overthrow his Premier's stranglehold on the party he founded, crafted a positive vision of a strong and capable France engaged with the Gigaquadrant and respected by it while attacking his rival's record and outlook as out of touch with the French people. Marier's defense of his legacy was persistent yet ineffective, resulting in his decisive defeat at the Republican congress. Alexandre emerged from the ordeal the master of the Republican party and its narrative, officially tapping his longtime ally Chapin Cailot as his pick for Premier should the party win in the elections. Alexandre did not seek reelection as President of France, instead choosing to focus his energies on revitalizing the Republican Party.

Yet, as leaked documents would later reveal, Cailot was not Alexandre's first choice for Premier. Rather surprisingly, he had attempted to recruit his former Foreign Minister, Baako Anan, for the position. Baako Anan reportedly declined and instead chose to run for the other side, emerging from the congress of the Democratic Union the popular, charismatic, and unexpected candidate of a party which until that moment was thought to have no chance of challenging Alexandre.

It would be a hotly contested yet civil election as Alexandre and Anan sparred ably (and sometimes with dizzying complexity) on a wide variety of domestic issues, from the economy to immigration, wellfare state reform to trade and commerce. Yet, in the aftermath of each televised national debate, the two friends and former political allies each seemed to have only praise for the other. This camaraderie between the leaders of the two political parties was a source of delight for many, though tended to incense the more traditional base of the Democratic Union, a party which historically relied on denying the Emperor's legitimacy in order to remain politically and electorally relevant. Conspiracy theories abounded about the "monarchist takeover" of both parties, causing problems on Anan's left flank.

In the end, it would be Anan who emerged victorious from the contest, winning on the edge of a razor in the National Assembly. Alexandre took the stage in the hours after the results were announced to concede the election, congratulating his friend and rival and praising him as "a leader we can all look up to an admire. I think that he'll do a terrific job in governing this country." Regarding his role in the coming government, he indicated that he "would take a step back and let Anan do his thing. I serve at the will of the people, and the Democrats have won the election this day." The Emperor, despite his association with the Marier government, is still broadly popular and will continue to be a force in French politics. Anan took the stage soon afterwards, thanking his rival, and setting out a vision for his government, "I hope that when I leave office, we'll live in a safer, more democratic, more unified, more peaceful, more prosperous, and more compassionate France, capable of engaging with any problem and anyone. We're going to work together, all of us, to make that happen."

Anan will be officially named Premier by the Emperor on the 8th of December, 2812, replacing Christian Marier.
So we lost da war
[
]
•

LIVE: Gorge talks between Rambo Nation and France end in disaster (2816)

[

]
High King Rambert I throws "tantrum," abruptly cuts off all diplomatic ties with the Neutrality Zone and many other states
BREAKING: After only two hours of discussion, Rambo Nation has stormed out of bilateral talks with France and imposed harsh diplomatic penalties on all of the Neutrality Zone's states––the vast majority of which were not involved in the talks––after a perceived insult.
The talks, mediated by the Draconid Imperium, were meant to address concerns regarding a controversial line of Rambo military fortifications around the Neutrality Zone popularly referred to as the Gorge. France sought a compromise with Rambo Nation by which Zone states would jointly administer the Gorge with Rambo Nation, alleviating tensions and concerns that the Gorge could be used against the Zone while maintaining the fortifications which Rambert has insisted are essential for Rambo security.
This was the compromise that Rambert Ramveral rejected out of hand. Seemingly to punish the Neutrality Zone for questioning Rambo policies, he recalled all embassies with states within the Neutrality Zone, nullified all treaties and agreements with those states, and closed the Gorge to NZTO military vessels. He gave all military vessels 24 hours to return to the Zone, and would consider their presence outside the Zone "an act of war."
France and the Draconid Imperium held a joint press conference where they expressed dismay at what Alexandre I of France described as "the temper tantrum of a three year old, except a hundred times more dangerous. The High King is putting the Gigaquadrant's trust in Rambo Nation––not to mention the lives of billions––in peril over an imaginary insult." The French Emperor left the conference shortly after his statement to meet with representatives of the Neutrality Zone states gathering on Galactica.
By both the accounts of Alexandre and Maxios I, Paragon of the Draconid Imperium, the exchange that led to Rambert's departure began with the Rambo monarch openly stating that the French and the Drodo were "the least trustworthy" of all of the "foreign" powers in the Quadrants. Alexandre reportedly commented that he would forgive the insult, recognizing that Rambert was young and inexperienced, and proceeded to outline a compromise which harmonized the Rambo and French positions. Rambert reportedly bristled and sprung to his feet, accusing the French of being unwilling to compromise, of threatening Rambo Nation's security, and of abandoning the Rambo when the Galactic Empire of Cyrannus conquered them. The Rambo monarch then stormed out of the room.
---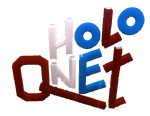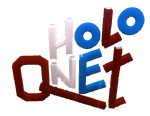 BREAKING news from the Quadrantia HoloNet Channel.
The summit between France, Draconid Imperium and Rambo Nation have broken down!
During the meeting, as far as insiders reveal both our King, and the Emperor of France, the respectable Alexandre I were unable to come to terms. After two hours our King abruptly left the meeting, seemingly being insulted by the French, something they seem to deny a lot.
Following a press conference by Alexandre and Maxios I, the French Emperor compared our king to a three year old, another clear insult.
When questioning the Royal Palace about these disturbing events, the representative of the Royal Crown simply stated the following: I can confirm that the summit abruptly ended. Security along the Gorge will remain as they were and will not be increased. There is no worry for possible hostilities or violations of borders. However, as long as the NZTO refuses to ackowledge our ruler, and continue to insult him by comparing him to a child, I fear new negotiations between the NZTO and the Rambo are a goal not easily reached..
To make matters worse, the Dominion supposedly threatened the Quadrants again. What a dire times! We will keep you updated on recent developments but experts on the matter fear that a new comprimise is farther away then ever. A failiure the people of the Quadrants can trace back to King Rambert Ramveral and Emperor Alexandre I!
Holo Channel out!
---
Minos'Drakon Devastated By Terrorist Attack
[
]
---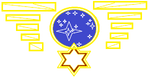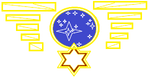 On behalf of Rambo Nation, I express our condolences and grave concerns for the situation at Minos'Draken. Our prays are with the people that lost family and friends, with the emergency services treating or finding those in the rubble. We hope those responsible will be swiftly found and brought to justice.
Rambert Ramveral
---
Political Restructure of the Indoctrinate Collective
[
]
The Moros-Class Supercarrier: Policy Shift
[
]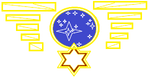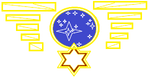 Imperessive and magnificent design! A true prestige and reflection of Kicathian power! Though military expansion throughout the First Gigaquadrant? That sounds supiciously like a Xonexi thing to do. Very impressive and all but prefer to keep them out of the Quadrants please. We have enought problems there at the moment without super carriers flying around. Rambert Ramveral
Template:Msg/Empire
Template:Msg/Vanara Houses
Template:Msg/Vanara Houses
It has come to our attention
[
]
We are pleased to be informed that the powerful Delpha Coalition of Planets is aware of the events and is realizing that peace within various galaxies is splintering. By this message the Rambo condemn the increased hostilities and presence of military forces instead of opting to solve the matter with the Talven by diplomacy. With this message, at behalf of the Rambo Government I extend an invitation to the High Chancellor Balbus Marinus to meet in person and discuss the current situation.
Rambert Ramveral, High King of Rambo Nation
Opening Eastern Mirus
[
]
Template:Msg/Vanara Houses
Template:Msg/Vanara Houses
Imperial Election Results of 2819: Narrow win by The Free Drodo Party
[
]
Right-Wing Party will form a Minority Government in the Imperial Parliament, promises a Conservative, Broadly-Nationalist Agenda
Amid much controversy and even outright violence, this highly-extended and divisive election season is at last over, seeing a narrow victory by The Free Drodo Party, and a scheduled dissolution of Cesterity's National Revival Party. The nationalist party won 38% of the popular vote, with their closest runner-up, the centrist Imperial Liberal Party, taking 25%. The other centrist option, the Aristocratic Party, took 24%. The remainder of the vote went to independents, with the Socialists winning no seats this election.


Fighting through fierce criticism from rival parties, and the efforts of both left and right wing radicals to destroy their campaign- either politically or physically- The Free Drodo party, and Premier-Elect Favarni Kiverkal, are expected to assume office later in the year. In his acceptance speech, Kiverkal restated his ideas of "Imperial Nationalism", a form of civic nationalism that the Premier-elect summarised as the following;
"Through making our Empire strong as one, we make our peoples as many strong."
The novel idea proved popular with voters, and while not without its skeptics has proven to be an effective message, much more so than similar appeals to Drodo unity in the past. While a nationalist party, Kiverkal, who is often seen by analysts as an important figure in moderating the once far-right party into a group that is electable, was sure to also stress the importance of international cooperation, though firmly "on Imperial terms", and to pay the proper respect entitled to the international institutions of the Gigaquadrant. What practical effect The Free Drodo will have on foreign and trade policy is as yet uncertain.

News from Borealis, Year 2820
[
]
BREAKING: Cesterity Isordon severely wounded amid fighting
[
]
Former Premier Cesterity Isordon suffered multiple severe wounds after a cavalry battle on his homeworld, reports say
Drodo War hero, former Premier, and one-time French Marshal Cesterity Isordon has been severely wounded in recent fighting during the current conflict on Cesterity's homeworld of Hinai. Cesterity, who acted as Fyr, or Marshal for his clan's forces, has suffered multiple deep sabre wounds, at least three gun-inflicted flesh wounds, and a completely-crushed right leg after a cavalry skirmish resulted in his detachment of militia cavalry being routed and his own personal mount collapsing with him still on it. As of the time of writing, it has been confirmed that he had been taken behind Ouvin lines, but current condition besides is unknown.


Isordon's emergency happens in the midst of an interclan war, fought between Cesterity's Isordon Clan and its allies and the aristocratic House of Ouvin, which began in mid 2816. While the immediate causes of the war include a land dispute and an Isordon demand for a return of dowry after a marriage between an Isordon and Ouvin ended in divorce, the roots go far deeper. The ongoing pitched battle, where Cesterity was wounded, is the second of the war (the first being a crushing Isordon victory, brought by Cesterity) and represents a severe escalation of violence. Planetary authorities have been pressuring the two sides towards peace and the IDMP as well as local police have established a perimetre around the areas ruled by the Isordons and Ouvins, respectively, in an attempt to contain the combat.
Well-wishes and even financial support have come in from others in the Empire in a response to the travesty, and the Isordons have released a statement hoping for Cesterity's good health and return, appealing to the Ouvin's sense of honour to keep him safe. Nonetheless, morale in the Isordon camp has hit a low, and many fear that the tide has turned against them.

Template:Msg/Vanara Houses
---
---
Rambo Nation condemns the massive destruction wrought upon Mou'Cyran and the New Republic and demands the ones behind it to be brought to justice and stand trail at Court. We hope the Emperor will comply with these requests in hopes of preventing war! We believe war can still be avoided and we should try to this at all costs!
Rambo Nation shall provide humantarian aid to the New Republic and any citizen seeking refuge shall be given shelter!
We wish to remind both the New Republic and the Empire that the Quadrants are not a battleground, and as long as Imperial and Republic find themselves within the Rambo Sphere of Influance, hostilities are not tolerated at risk of comandeering those vessels and placing the ones responsible in custody. This counts to both their allies as well. Rambo Nation shall not tolerate any outbreak of hostilities within the Rambo Sphere of Influance and will remind the allies of both that the Rambo do not tolerate any unwarrented SSA, Onuris, Xonexi or MCA operation within that Sphere of Influance as well.
For those hit by this cataclysm, our prayers are with them, such extreme violence shall not be tolerated and those responsible shall be brought to justice!
---
Rambert Ramveral, High King of Rambo Nation
---
Intelligent Life Search Seeks Life
[
]
Borealis' Declaration of War
[
]
Discontent of the Gods
[
]