Universal Discussion Board
Edit
This is a universal discussion board, from which all empires can give any announcements to every other empire. This board is not under the control of any organised entity unlike the Seven Starr Alliance, Universal Alliance of Nations, or Intergalactic Federation, so that all empires can send and recieve messages here.
The universal discussion board is available on common hyperluminal frequency #97, subspace frequency #201, and common holonet frequency #1138. The primary communications nexus for the board is in the Sol system in the Plazith Rim; other relays exist in the Cyrannus, Forma, Ghelaxin, and Girdo Galaxies. ~ Admiral of the Girdo Empire
Announcments
Edit
This is for all the announcments that are for the general public, like "OMG, the Xhodocto are back!" or "We are a new empire, looking for friends", or even"There has been an escaped experiment". Stuff that you want a ton of people to know about. Use it well. Evermind
"Greetings, beings of the first Gigaquadrant. Thank you, Girdos, for setting up this message board for all races. Us Fex are small but have big words to say. We empires are sophisticated but have not advanced beyond themselves and do not think of the good if everyone was united. Some isolate for their god, while others do not care and ruthlessly attack others who want the common good. These empires are small, but they have a lesson. They tell us to think of each empire as a city, not its own empire. We are asking the big favors; think of the common good, work together, and live in peace. This is what us Fex think of this board."

- Fex Leader
"Continuing, the Asgordians inspired us to work for peace. We should be like them, allying everybody we see and stopping ALL wars."

- Fex Leader
"Let's all hope for a United Universe."

- Diplomat Lezia of the Asgord Empire
"Peace? Peace is an illusion and always will be. A united universe is something of only dreams. There will always be a balance between peace and war."

"Not if we work toward peace; am I right Lezia?"

- Fex Leader
"Alas you forget, against armies of Xhodocto who you will never truly defeat, the path we take is war. For true peace is only found in lore."

- Captain Votarah
"The path we take is force, diplomacy and peace does not always work in a universe in chaos. Plus, I kind of think it is better to have lots of different civilizations doing and believing different things."

- Admiral Horlin of the DCP. 14:30, August 24, 2010 (UTC)
"Yes, I agree. The many cultures and beliefs are what shape this the life of this universe as well as the reactions between them."

- Captain Votarah
"If there is one thing we've learned in my life, its that true peace is inpossable. Somewhere, someone is holding a big stick to enforce it. The fact that all these many cultures are different just makes the job that much harder."

- Evermind
"True peace is possible, we just need to look at ourselves and the others and find that true happiness lies within ourselves. We Asgordians embrace friendship and peace above anything. Now who wants to go to a party in Ka'an?"

- Diplomat Lezia of the Asgord Empire
"ME!"

- Fex Leader
"Hey, I'm an ambassador. I understand peace. But I also know that force is often the only way to get peace. And peace is only temporary. There will always be chaos and war, sadly. A unified universe is a noble goal, but an unnachievable one."

- Chief Ambassador Carillion
True peace, complete and universal peace, no-wars-whatsoever peace, is practically impossible. The only way for it to work would be to incorporate as many people as possible into a group or hive mind and kill the rest. However, this obviously has its own host of issues. Still, we don't believe that war is usually necessary, and some form of intergalactic alliance could maintain an almost universal peace and defend the majority of the universe from needless wars and destruction.
~ Admiral of the Girdo Empire
"If True Peace is Impossible, then how do you explain our over 1000 Allies in our home Galaxy? Just sit quietly, talk to each other, offer gifts, and poof! Alliance. Now do this 1 Million Times and you have a big happy Universe. If you guys won't do it, we'll do it. Just watch us."

- Diplomat Lezia of the Asgord Empire
"You just don't get it, do you, Lezia? Imagine if you were a Zazane female, you'd be harassed and used for experiments, and if you ever spoke any of that "global peace" nonsense in that Empire, you'd be killed! The Universe has tons of diffrent cultures with lots of diffrent thoughts. YOU WERE NOT ALL-FRIENDLY EITHER. In Fact, we have Loads of videos of Asgordian Fights and wars from before 50 KRE. What did you think of global peace then, huh?"

- Emperor Varkeos of the Kraw Empire
"Why does there have to be such a standard, which empires have to live up to? Who decides these standards? It is very Egocentric (which borders on the edge of narcissism, the selfish belief that the way one thinks, is superior over everyone elses). Anyway, the definition of whats considered peaceful or evil changes throughout species (and their many cultures and individuals). We of the DCP only eliminate evil if its threatens the order for us and our allies, we ourselves otherwise would be making a standard if we just crusaded the universe (we would be the fanatics). Anyway, war drives the advancement and evolution of technology and society. This "universal peace" is very fairytale, I'm afraid it just can't exist, there will always be those who will stir trouble for their own cause (which they might say is good or peaceful). What if we fired flowers at the Xhodocto, or Cognatus? We would not survive, thats what! Embrace duality, a good thing is balanced by a bad thing, and vice versa, its a fact of nature that nothing can be perfect."

- Admiral Horlin of the DCP 15:42, August 24, 2010 (UTC)
"TRUE PEACE WILL HAP-PEN WHEN THE DAL-EK EM-PIRE REIGNS SU-PREME OVER THE UNIVERSE!"

- Dalek Supreme
Oh, shut up. *taps control panel* Sorry about that; it won't happen again. Although, the Daleks are actually a good example of why Lezia's idea of giving everybody gifts won't succeed in making everybody allies. The Daleks won't accept money and flowers, will they? That's a rhetorical question, by the way. The answer's "no".
~ Emperor Tokzhalat
"Just because a race has had a darker past doesn't make them evil. And just cause peace is impossible doesn't mean we can't try for it."

- Evermind
"Thank you!"

- Fex Leader
"I Apologize for Lezia's behaviour, she just doesn't understand that there must be a balance of good and evil. -.-"

- Emperor Varkeos of the Kraw Empire
"No! All of you who won't even try for real peace are just lazy. You should all give Lezia a pure chance of heart! She tries her best at keeping the peace and war gives nothing! War only takes, and despite the slower advancement, what is better: Hundreds of Billions of dead people, or a simpler way of life with those hundreds of billions of people? Huh? Real peace is well worth it!"

- Fex Leader
"You fail to realize. nature itself is about death and rebirth. It keeps life going. One would be a fool to question it or hide from it. Though you may try to achieve universal piece it is a worthless struggle."

- Captain Votarah
"Mass destruction is bad! Let people die of natural causes!"

- Fex Leader
"Sometimes we have to die for what we believe in. The Xhodocto would not have spared us. Its about survival. Crap happens, accept it. As I said before, this "standard" is very egocentric, and itself, evil. Evil manifests itself in different ways and changes per species."

- Admiral Horlin of the DCP 16:08, August 24, 2010 (UTC)
" This poem was found within our ancient archives:
War is Peace
Peace is War
War unites against
One common enemy
Peace tears apart
A dream-like society
The fear during War
Gives control to the government
The calmness of Peace
Lets your guard down with sentiment
War causes death
Physically, Statistically
Peace ends life
Emotionally, Personally
War is Peace
Peace is War "

- Captain Votarah
"Then against who we shall unite Captain Votarah? If our common enemy is vanquished, should we have finally rest from this chaotic conflict against the Xhodocto, or should we engage in numerous minor conflicts that will finish what the demons have started?"

"You tell me Kroc, Common enemies are all around us and maybe the fighting will never stop. but, If we must do so to survive and live another day than I believe we must do so. As for the Xhodocto conflict, how do you prepose we "rest it". The Xhodocto will always be a threat and shall keep on destroying. Those minor conflicts are fought to keep this galaxy from the wrong hands. Unless you suggest we make piece with our enemies and let them rip us apart."

- Captain Votarah
"I face reality captain, Our troops are returning in masses to their homes, from the passion and restless art of war, do you think will be reasonable just to led them into another conflict? Civil War will ensue Votarah, where will be your common enemy now? Having war torn us apart is something I will not risk for my people. I will rather gain my composure and prepare for a next big and glorious engagement than fighting all along the way of time"

- Hierarch Kroc
"Sorry I apologize but it seems I have a meeting... I will be back later... "

- Captain Votarah
"Cya, then. as for those smaller enemies then the Xhodocto, well, a swarm of nanotech can kill you just as easily as super nova, as the saying goes. Dead is dead, and only by attemting to keep the peace can we survicve, even if its futile."

- Evermind
"If the Universe can have hope, there can be peace! We must hold now what we saved from destruction instead of wasting it on other thing, we gave hope to this reality, so on this hope we keep peace, that is my solution."

- Hierarch Kroc
"As long as there is life, there is hope. But just because there is hope, does not mean that there will be peace. hope itself can be an enemy of peace, as sometime being hope for destruction, war and chaos. hope is a double edged sword, and must never be assumed good. Swords can cut you even as they cut others..."

- Evermind
"Understood."

- Fex Leader
"Hmph! Peace is just a dream, a wish. it will never come true, no matter what you do, because we of the Xandrio will always oppose it! you are all inferior beings, so why should we want peace with you?"

- Supreem Captian Dwary
Ugh. Not another wannabe-ruler-of-the-universe empire? Aren't there enough of those flying about the place already? But anyway, I digress. I don't see why you've all been taking such a dualistic view of things. You seem to think the options are either universal peace or eternal war. What's wrong with the idea of an intergalactic alliance? One keeping most of the universe in peace, although inevitably having to deal with a rogue empire from time to time? That was the idea behind the old Seven Starr Alliance, was it not? Granted, the SSA collapsed... but there's no reason why we couldn't reform it and make it work this time around.
~ Admiral of the Girdo Empire
"An Intergalactic alliance, This would seem like an idea to keep the piece wouldn't it? Once again that is not universal peace is it? No... not even a universe wide alliance can eradicate war and crime.True peace can be found in amounts, but like that light of day it will pass and the darkness will consume what was."

- Captain Votarah
Oh, I agree that such a thing would not be true universal peace. That was the point I was making. But it also isn't the omnipresent war-torn chaos that so many of you seem to think is the inevitable only alternative.
~ Admiral of the Girdo Empire
"Let's start this alliance!"

- Fex Leader
You want to restart the Seven Starr Alliance? I'm not sure the universe is ready for it yet-
~ Admiral of the Girdo Empire
The universe isn't ready for it yet.
~ Emperor Tokzhalat
-but if Tokzhalat disagrees with it, then it can't be a bad idea.
~ Admiral of the Girdo Empire
Oh, I don't disagree with it. I'd be happy to join such an alliance when my Empire has finished everything we need to do. But I don't think it will work right now.
~ Emperor Tokzhalat
Thank you for your opinion. Shall we begin the discussions?
~ Admiral of the Girdo Empire
"hmm, an alliance... kinda like the Sporemaster Alliance, cept bigger... i like it"

- Evermind
"Alliances are for weaklings and fools. Only the weak need to be helped, while the truely strong can destroy all foes and don't need anyone to aid them!"

- Supreem Captian Dwary
Thank you for keeping your philosophical opinions in this section, "Supreem Captian", where we can all completely ignore them. But anyway: alliances are just as much for organisational purposes as they are for necessity. Sure, maybe we could defeat all of our foes if we wanted to. But if we have allies, we can defeat them much more quickly and with less losses on our side.
~ Admiral of the Girdo Empire
Restarting the Seven Starr Alliance
Edit
Now we can discuss whether or not we should reform the Seven Starr Alliance, and if so, how it will be recreated and what changes we will make to it, to make it different from the original SSA that failed. Any philosophical comments about it, such as the futility of such an alliance against the harsh and cruel nature of time and the universe and ancient evils and so on and so forth can be appended to the "Peace" discussion above. This topic won't be about that. So, would anybody like to start?
~ Admiral of the Girdo Empire
"If the Sporemaster Alliance joins, will it be dissolved?"

- Evermind
"We could share different technologies and discover new things like galaxies, universes, technologies, etc."

- Captain Benjamin XII
"This should be one rule. You must be allies with the races in the alliance. It should be the bastion for good, and then there will be another alliance for the evil, who you must be enemies with the opposite faction."

- Fex Leader
No, Evermind, the Sporemaster Alliance need not be dissolved unless you all choose it to be. The Seven Starr Alliance would be a larger entity, not a replacement. Yes, Captain Benjamin, that's one of the main advantages to an organised alliance like this. And yes, Fex Leader - at least in that all members of the SSA must be allies with all of the other members of the SSA. I don't agree with your dualistic ideas of "good" versus "evil", though. Anybody who fought in the Girdo Galactic War - just ask Tokzhalat; he'll agree with me - knows why. Just look at what's happening in the Ottzello Galaxy now. Who is good and who is evil? The squabbling empires who can barely hold an alliance for long enough to not fall into endemic warfare and contast economic depression? The xenocidal maniacs intent on conquering the galaxy? The bloodthirsty Loron? And that's easy to divide into "good" and "evil" compared to what happened in Girdo.
~ Admiral of the Girdo Empire
"Well, then this will never work. If this alliance is to keep peace, it must allow EVERYONE to get a chance to speak up and talk about their issues and reasons, so others can try to help them. Only the Xodocto are evil for evils sake, all the others have reasons, and some of those can be aleveated. Also, some members may not wish to ally other members, or ally "evil" races. If so then does that mean they will be ecpunged? No, i think this should be an alliance for the sole purpose of spreading ideas and peace, and as such, anyone should be able to join."

- Evermind
"That makes little sense, leader of the Fex. Nobody sees themselves as evil, this should be an alliance of serious political discussion, not accusing other empires of being evil. The Seven Starr Alliance is in the process of reforms, for example the Zazane will be expelled from the alliance and talks of improving the SSA's fleet are under way, though as my allies of the DCP tell me, the SSA is not an alliance in the sense of the Intergalactic Federation, more of a unified Empire."

Evermind: Maybe. Nothing about the new SSA is set in stone yet. Nothing ever is. Of course, this board here was created mainly so that eveybody could talk about their problems and allow others to help them; regardless of whether or not they belong to any intergalactic organisations other empires can still help them and they can still help other empires. Apollo: That is along the lines of what I was thinking.
~ Admiral of the Girdo Empire
"I am sorry. I am just used to Milky Way Galaxy and Universe 939152 politics, in which the empires that fight for peace, democracy, and freedom oppose the ones that are chaotic and dictatorships. Dropping that part."

- Fex Leader
"This should not be an alliance as much of a safe place for even beings like the Grox, Zazane, and Xhodocto to have political discution, a plae where you can safely diclar war and expect to make it home, or a place for enemies to meet and try to work things out. It should not have its own fleet, except for unarmed shuttles to being people from their worlds to the meeting place, which should be constructed in a joint effort by all the races willing to help, or chossen from an unoccupied planet with few resourses. The power behind the SSA should be that anyone who attacks a shuttle will be immedietly attacked by everyone within range of the shuttles distress call. To the Fex leader,: The Sporemaster Alliance contain both dictatorships, and democracies, even a few monarchies an a hive mind. We manage, so can the ssa"

- Evermind
I don't know. Like I said, this message board here was made to be a politically neutral forum in which those sorts of things can be discussed. The first Seven Starr Alliance was made to have an active part in keeping intergalactic security, so why shouldn't its successor do the same?
~ Admiral of the Girdo Empire
"Well, personally, i think each empire should be able to keep its own security, else they will grow weak because of all the help. Another reason is that the SSA collapsed because it was taken for an empire. I it doesn't have any pffensive fleets, no one can make such a claim, and no one will have a reason to leave. It will depend on the help of the members races, and as such, it will truly be a politicaly neutral zone. After all, would YOU go to a place with you worse enemy if that place had ships and weapons that could be stolen, or used against you? i wouldnen't "

- Evermind
"Clearly you have not done much research on the subject, Evermind. The SSA does have a defense fleet used to fight the enemies of the civilized empires and vandals, I know this because my state has been a member for several years, a fact that you cannot boast. That part will not change, it is not politically neutral as it is an empire in onto its self, with a capital, a fleet and embassies throughout the universe. Personally I feel that empires should be picked based on past allegiances and history. you are clearly against the idea, anyway, so don't join. It really is, that simple."

- President Apollo
Evermind, like I said, why would we need a politically neutral organisation - assuming you can have a truly politically neutral organisation, as it will most likely have to be biased towards itself - when this message board (which isn't tied to any entity, political or otherwise, except the relay stations that allow it to exist) does the same job but with less disadvantages? And as Apollo says: if you don't want to be part of the new SSA, then don't join it. Nobody's forcing you or anybody else to.
~ Admiral of the Girdo Empire
"ugg, im just worried that it will morph into an empire and do something stupid... Also, i mispoke, the "I" was supposed to be an "It", but my transmitter is having issues."

- Evermind
"I feel that reforming the Seven Starr Alliance would be a wise decision. This universe needs order, a guiding hand that brings stern justice and law. I also agree with my friend, the most honorable President Apollo, empires should be chosen on there past history. "

- King Cavvia'Ko
I understand, Evermind. It shouldn't morph into an empire, though. Even if it develops a common security force, it will be voluntary, and most member nations will keep their own fleets to themselves and not be swayed by the decisions of the SSA as a whole. It would be a united military alliance, not a de facto empire. And anyway, the SSA open communications channels will probably be made publically available. If you think it's about to do something stupid, you will be more than free to send a transmission on said channels to point it out and suggest a solution. I'm sure most empires will be more than willing to listen to your feedback. Oh, and yes, there have been some problems with the discussion board's error correcting systems, especially with transmissions from more distant galaxies. Hopefully that will change when we build some more relays. I would suggest that one be built in or near the Cyrannus Galaxy, and another to be built maybe somewhere near Tuuros. Actually, that brings up another issue: what's been happening to the Tuuros and Tigris Galaxies since the Xhodocto's defeat? I haven't heard any news from either of them.
~ Admiral of the Girdo Galaxy
"I agree with my friends of the Girdo Empire, and I approve the construction of a relay in Cyrannus. Also to answer your question, I have no idea about Tuuros, though I doubt many empires will want to colonize it, however, we control several thousand systems in the Tigris Galaxy along with our Krassio allies. The Tigris Galaxy is returning to normal and peace."


Thank you.
~ Admiral of the Girdo Empire
We'll set up a relay in the Ghelaxin Galaxy, which is close enough to Tuuros, although some more in that area of the First Gigaquadrant might still be useful. Also, we'll send some of our ships to scout Tuuros and see if there's anything of note. There probably won't be, but it's worth a look.
~ Emperor Tokzhalat
Erm... okay. Thanks. We're also setting up a relay in the Girdo Galaxy, on Imperial Capitol, and we're sending engineers over to the one in the Sol system to help make it into a more permanent fixture. That should be enough for a start.
~ Admiral of the Girdo Empire
"Well, when the Sporemaster Alliance reaches the Tuuros galaxy in about a week or so, we will be able to tell, you, at least in our small part of it. As for the relay stuff, feel free to put one in the Forma Galaxy. Not to sure about the Sana Galaxy, not till the end of the Sapo Civil War anyway. When setting up your relay station, be wary of the Xandrio, they have been attacking Alliance ships and pirating spice and other goods. As for my worries that the SSA will become an empire, if i join, i'll be able to moniter and prevent such a thing, and i'll be able to prevent stupidity too. Now, i heard several people want to make membership only for previuse members, that BS on a grand scale and is definitally under the Stupid catagory! Anyone should get the chance to join, not just people who were in it b4 it collapsed. Just my 2 cents."

- Evermind
About the relay: simply build it based on the schematics for the Sol system one. That's what the rest of us are doing. You probably know more about the Forma Galaxy and so where the relay should go, too. Feel free to add any defences to the relay station to defend it against the Xandrio, but there's no tactical advantage to be gained from attacking one of them anyway. And feel free to apply for membership to the new SSA when it's formed - if you don't end up becoming one of the founding members, that is. You should probably be accepted. And I don't know who thinks that only members of the old SSA should be allowed in the new SSA, but I agree that it's a bad idea. They might be more quickly accepted into it (and that's only because we'll know of their recent allegiences and behaviour), but that should be as far as it goes.
~ Admiral of the Girdo Empire
You only need to explore the small part of Tuuros that you're already planning on doing. Our first ships are already there; you should probably just look around and confirm our findings. Oh, and it'll take about a week for us to explore the entire galaxy, so we probably won't be publically revealing anything until then.
~ Emperor Tokzhalat
"Oh, ok Emperor Tokzhalat, we're sending in colony ships anyway. With a small defensive fleet in case of problems. Also, Admiral, the Xandrio would attack it just cause it there and can be used as scrape. They aren't eggzactly "political" if u know what i mean"

- Evermind
"HEY! We can be political... we just don't want to"

- Supreem Captian Dwary
Then if you think there's a realistic chance of the relay being attacked, put whatever defensive systems you think are necessary onto it. Shielding is preferable, so long as it doesn't interfere with communications, but you can add weapons and other defences if you need to.
~ Admiral of the Girdo Empire
"so, when do you think the SSA would be restarting?"

- Evermind
I'm not sure. Probably when there's a large enough threat to the First Gigaquadrant for everybody to feel as though we need such an alliance, and when relations between all of the constituent empires are strong and stable enough for the SSA to not collapse into civil war within a matter of weeks.
~ Admiral of the Girdo Empire
"Well then, we need the Xhodocto to come back... wow, did i really just say that?"

- Evermind
"The Xhodies did come back! One crashed the Pepian Ms.Pepis's wedding, and they WILL go for better."

- Fex leader
"And what of the Cognatus? They are in the process of totally destroying the Quadrant Galaxies, hundreds of thousands of worlds have been destroyed and even empires like the DCP and the Rambo cannot stop their march of destruction."

- President Apollo
"Universe 939152's United Military Organization will come to your aid within a week."

- Fex Leader
Then maybe we should rebuild the SSA now, if it will help. But we have to make sure we don't rush things; we can't have an alliance that's falling apart as soon as it's founded.
~ Admiral of the Girdo Empire
"Yea, if this is gonna work, we need it to start stable, and hopefully that will be enuff to get others to join. Now all we need are members. By my count, the members are the Fex, The Sporemaster Alliance, The Girdo, The King Kava'co (or sumthin), President Apollo, and Emporor Tokhalzat, and their empire/empiers they represent. Thats six members, unless the SA counts as 10, but it doesn't. We need one more."

- Evermind
Erm... no. Tokzhalat's Empire is not going to be a member of the Seven Starr Alliance any time soon. The Sana and Forma Galaxies are quite far away from the action of the Imperial Civi War, which is between my empire - the Empire of the Girdo Galaxy - and his - the "Tokzhalan Empire" - so I can understand that you wouldn't know about it. However, you can easily check various recent historical records to see what the Tokzhalan Empire have done. Have you heard about the Battle of Sol? And in the current war in the Ottzello Galaxy, Tokzhalat's forces are some of those commiting multiple xenocides. Also, there's no reason why the "Seven Starr Alliance" needs to actually have seven members. It's just a name, and never meant anything anyway.
~ Admiral of the Girdo Galaxy
" Oh... um... hahaha. My bad... anyway, then its 5 empires to start. If all the empires are willing to join, we could set this up and be ready for the chaos that is sure to come."

- Evermind
"If our great URC allies are joining the SSA, the Gjigantrox Interstellar Empire will also join!"

- Chief Ambassador Carillion
We'll join, if we believe that the new SSA will remain stable and work properly.
~ Admiral of the Girdo Galaxy
The Grox
Edit
Just to let you all know... I was flying around the Plazith Rim's galactic centre, and I noticed unusual activity from the Grox. They didn't react to the Premier going through their space, and I even entered one of their planets' atmospheres. They still didn't fire at me, even though the rest of the planet's sky was filled with battleships - that is, until I neared one of their cities, and then they all started shooting. They almost managed to take down my shields, which is something that never happened when I fought against them in the Girdo Galaxy, and my shields were much less powerful then. I tried the same thing on another couple of Grox colonies elsewhere in the galaxy, and I was met with the same reaction. I'm not sure why, but I have a feeling that they're planning something, or working on something...
~ Admiral of the Girdo Empire
"Relating to the Grox, the Asgord Empire wishes to ally the Grox empire. We request a raid of their homeworld if that happens; they are Tier 3 but are very weak."

- Fex Leader
How do the Asgord plan to ally the Grox anyway? The Grox don't need money and they think that flowers are like poison. They do like war and destruction, but from what I've heard of the Asgord, they won't be impressing the Grox with their weapons of mass destruction any time soon.
~ Admiral of the Girdo Empire
"We usually keep a close eye on the Grox, after their truce with the SSA, but with after all the activities we have engaged in, such as recovery, and finishing old wars, we have not been able to. Thank you for bringing this into light."

- Admiral Horlin 18:36, August 29, 2010 (UTC)
"They are planning an alliance right now. the Asgord are better looking than the Pepis and love petting most things, which they call cute. It will take one human hour from this transmission."

- Fex Leader
"The Asgord, fun they maybe, are not a very bright species."

- Warlord Kilnok 18:38, August 29, 2010 (UTC)
Maybe we should let them try to ally with the Grox. If the Grox accept, it definitely shows that something's up with them.
~ Admiral of the Girdo Empire
"Sounds like a good plan..."

- Warlord Kilnok 18:40, August 29, 2010 (UTC)
"They are well for this, but it will be the end of the Asgord/Fex alliance."

- Fex Leader
"Be careful when the whole Plazith Rim will found out that you allied the Grox, all will declare war. And it will be the end of you"

- Arian
"Don't forget all the other galaxies the Grox have colonised as well. They will end up like the foolish Hogomoth Refuge."

- Admiral Horlin 18:44, August 29, 2010 (UTC)
"Many years ago, we destroyed the Grox in Cyrannus, now the Core is home to most of the URC's colonies."

- President Apollo
"I Know you are all Zazane, the Real DCP and Fex would not care about a mere Kraw Galaxy being."

- Diplomat Lezia of the Asgord Empire
"Oh, but we would."

- Fex Leader
"Has the Asgord succeed in their foolish plan to ally the Grox?"

- Arian
"We've also noticed that the Grox are acting strangely. In the Campfree the Grox have stopped raiding our colonies and our allies in Bailt have found that the Rouge Grox are gathering in the few systems they still have. Its very unnerving."

- Evermind
Arian: No, their ships haven't arrived at Grox Space yet. Maybe we could shoot it down before it arrives? But no. We should leave her. She won't change her mind, and she'll try to ally with the Grox whatever we do. If the Asgord fail, then all is okay... so long as they escape, which they probably won't. If they succeed... well, the Kraw Galaxy will survive without them, and the information about the Grox' change of tactics may prove to be vital information on them. Evermind: Thank you for that information.
~ Admiral of the Girdo Empire
"I also noticed some minor Grox colonies packing up to head pack towards the core. What could be happening?"

- Arian
I don't know, but I think something bad is going to happen soon...
~ Admiral of the Girdo Empire
"No problem, happy to help. Any ideas on why? Maybe some kind of programming kicked in that they didn't know about? Maybe prep for war, or even a plan to leave this quadrant (one can hope, right?) "

- Evermind
"Asgord allied. Initalize the attack plan!"

- Fex General
Evermind: Who knows? We'd have more of our analysts working on it, but with the Hez'Kalka transmission, we don't have that many to spare. Fex General: What exactly happened? Why did the Grox accept their offer of alliance?
~ Admiral of the Girdo Empire
"T3 Planet with sapients busted!"

- Fex General
And that was enough? Really?
~ Admiral of the Girdo Empire
"Wait! The Grox now want Lezia to kill 5 empires for the alliance. Last time was for friendship."

- Fex General
"Asgord allied cause she got a Iteok to do it secretly! Kill Lezia and the Asgord!!"

- Fex General
I'm still suspicious. I've diverted all of our tacticians from analysing the Hez'Kalka situation to working on the Grox. There are people who know more about the Mahanayans than us... and few who know more about the Grox.
~ Admiral of the Girdo Empire
We've worked it out! The Grox must be upgrading themselves. They won't let us near their cities in case we see what's happening, they're all heading back to their colonies in order to be upgraded, and the Asgord alliance? Well, we're not sure on that. Maybe it is normal for them, but there does seem to be some secret plans going on around there. But anyway, a mass upgrading and complete overhaul of the Grox armed forces is most likely what is happening, unfortunately.
~ Admiral of the Girdo Empire
"Upgrading? That would explain them nearly taking out your shields, but why would they even let you on their planets? What does that gain them? As for the Asgourd, the Grox probably want someone to kill off empires while they upgrade, and then they will betray the Asgourd and attack the weakened empires. Seems like something they would do."

- Evermind
That makes sense. And the reason they let me onto their planets? They were busy. So as long as I wasn't doing anything that could disrupt what they were doing, it would have been a waste of their energy to attack.
~ Admiral of the Girdo Empire
Incoming Transmission
Edit
"This is Warlord Hez'Kalka. You have something that belongs to me. Hand it over, or else."


"A Mahanayan? I have heard of these but never seen one before."

- Arian
"Really? What?"

- Evermind
Hmm... being vague about what you want doesn't really help you get it, you know? Anyway, our tacticians are analysing this situation based on all available data and are trying to work out what it is that this "Hez'Kalka" wants. Something famous, obviously, since they assume we know about it. As far as we can tell, the item that is being demanded is probably a powerful piece of technology, possibly something military. Maybe something to do with the Xhodocto, if we're unlucky. Any ideas?
~ Admiral of the Girdo Empire
"We have been observing the Mahanayans for some time now, and we suspect that this "Hez'Kalka" is after the Xhodocto Bane which is held on Mirenton. We think we know how to destroy it without unleashing Kamik'Shi again. We shall alert the DCP of this situation as soon as we finish upgrades to our communication arrays."

- Salsetthe Intelligence
Yes, that makes perfect sense! Unfortunately.
~ Admiral of the Girdo Empire
Tuuros and Girdo
Edit
There are two things we would like to announce. Be careful, it's a long speech:
First of all, our exploration of the Tuuros Galaxy is complete. All of the planets there are barren and hostile - all of them - and the only living things there are ghostly Xhodocto essences (like the ones that appeared during the Battle of Sol) and some creatures that look as though they're escapees from the Inferno Realm. All of them are vicious, and tried to attack our Drones when they came close to the ground, so we killed all of them that we felt we needed to. That's not to say that there aren't billions more of them out there, though, since we've yet to do anything along the lines of a thorough extermination. On the matter of the pseudometal nexidium, there are still rich deposits on many planets around the centre of the galaxy. We've collected some samples for analysis, but I don't think we'll find any practical uses for it. It seems to be far too dangerous when unstable, and practically worthless when stable. Nexidium ore might make for a useful insulating material, but the "Demonic Energy" within probably makes it too risky, and research into other pseudometals is recommended as a better alternative by all of our scientists.
Ultimately, we would recommend that nobody attempt to colonise Tuuros, and we hope that most of you will listen to our advice. If not, the Sporemaster Alliance ships should be arriving shortly, and they should confirm our findings. In addition, we are now building "Hyperluminal Defence Stations" on eight planets along the outer edge of the galaxy. These will indescrimately shoot at any ships inside or approaching Tuuros, except for those that we've told them not to destroy (at the present time, only our Apalos-class ships and the Sporemaster Alliance craft). This is also to try to defend the universe in case the Xhodocto once again return via Tuuros. Although they'll almost certainly be able to overwhelm and destroy the HDS's, we believe that several billion ships will be destroyed before this happens. If any other empires wish to visit the Tuuros Galaxy, please contact us and, if we decide to grant you access, we'll make sure to program your ships into the HDS databanks so that they don't shoot you. They're automated systems; we don't have much control over them otherwise.
And now, the Girdo Galaxy. It has been turned into a nature reserve, in which truly alien life can floruish under the complete protection of its keepers, the Empire of the Girdo Galaxy. We've also placed HDS's around the edge of Girdo, in this case to defend it against outside attack. These are not so indiscriminate, being controlled by people instead of computers, so as long as you're clearly visiting for peaceful purposes such as to view the wildlife sanctuaries (we'd still recommend that you confirm so with us, though), there should be no chance of them shooting you down.
And yes, there was some conflict of interest between the Girdo Empire and ourselves. Don't worry, though: we took maximum precautions to make sure that as many civilians remained unhurt as possible. Granted, this did mean incorporating them into our own group mind, but that's war for you.
~ Emperor Tokzhalat
I'm afraid your "hyperluminal missiles" are no threat to our ships, which use Tachyonic Shift Drives, quantum scalar fields and ghost phasing. Your attempt to intimidate the universe has gone unoticed. Just be glad the DCP thought it polite to reply.--Admiral of the DCP 00:13, September 1, 2010 (UTC)
If we were trying to indimitate you, we'd set them up in your galaxy. But yes, you're right, that would be pointless, since the missiles are worthless against "ghost-phased" ships.
~ Emperor Tokzhalat
"The Alliance ships should be arriving shortly. The Sporemaster Alliance would like to colonize the Tuuros galaxy despite it inhabitable conditions. Many of the members wish to attempt to bring life back the Tuuros and that is a purpose the entire alliance is willing to back. As long as no one attempts to stop us healing Tuuros, we will have no problems with people moving in after us. We will also try to find and eradicate these leftovers from the Xhodocto, these escapees. That, or get them all in one system and contain them there. We thank Emperor Tokxhalat for notifying us of the status of Tuuros, and hope that his "defense" will not hinder us in the future."

- Evermind
We would recommend only colonising the arms of the galaxy at first, as the centre is still incredibly dangerous and filled with the demonic organisms from the Inferno Realm. A war fleet would be a better thing to take there than colonisation ships, as even the smallest of the creatures can do great damage to any planet-based structures and even low-flying, slow-moving spaceships. For the same reason, we recommend only colonising and terraforming a few hundred planets for now, so that your defences are not spread out too far. We also ask that, if you find any life in Tuuros other than the demons and the life that is there as a result of your own terraforming, you contact our scientists so that they can study it and determine whether they want to give it a home in the Girdo Nature Reserve.
And don't worry - the Hyperluminal Defence Stations will not fire at your ships. We know better than to lie about the purpose of these things, because a sufficiently large fleet could still bring them all down if they were to be used for unprovoked hostile purposes, which is what attacking your colonisation fleet would be. We will still need other empires to contact us if they wish to send ships to Tuuros, though, because the Stations are mostly automated. I feel as though that point still needs to be emphasised...
~ Emperor Tokzhalat
"Yes, i believe you about your defenses, but we will still add our own. You can never to safe. As for the war fleet not colonization fleet. Well, thanks for warning us. We will only be putting colonies on moons and asteroids, so that shouldn't be a problem. If we see anything thats alive out there, and i mean alive alive, we will tell you and attempt to bring samples for you. If you wish to aid us in this, just add your name to the "We wanna help" list on Operation:Tuuros"

- Evermind
Yes, adding your own defences is fine. Feel free to bring any samples you find to the HDS's, as they're manned constantly and there will be someone there capable of analysing the samples. Other than the HDS's and their defence fleets, though, we won't be joining "Operation Tuuros" any time soon. It's too risky right now, especially with the new Deathmarch Cult that's appeared and that seems to be dedicated to reviving the Xhodocto. We will keep following the Operation, though, and we'll make sure to program any other members' ships into our HDS databases as soon as they join up.
~ Emperor Tokzhalat
"We have indeed found life in the Tuuros Galaxy. Not sure how it managed to survive. We have snet you 12 samples, one of each major lifeform. They were found living in a small, deep cave system, on Kilim. There was a whole small ecosystem down there, isolated from the survace. Anyway, when you get your samples, tell us what you find. We will refrain from T-forming Kilim untill you have respond."

- Evermind
Unsurprisingly, there's nothing particularly special about these organisms. There are some basic unicellular fungi, and the animal life consists of chemosynthetic hemichordates, omnivorous cephalochordates and carnivorous agnathans, although they're all more complex than their counterparts from elsewhere in the universe, presumably due to a lack of competition and predation from larger lifeforms with adaptations such as jaws and a calcium-based skeleton.
We've sent scientists to the planet to work out how they survived untouched by the Xhodocto. There seems to be a thick layer of nexidium ore between the cave system's ceiling and the surface rock, which probably meant that it was difficult to scan inside the caverns. Even if not, they was probably diffiucult to access without causing the nexidium to destabilise and explode, which wouldn't have harmed the creatures several hundred metres below but might have damaged the Xhodocto doing the work (theoretically, of course, we're not sure exactly what would happen to a Xhodocto body caught in a nuclear pseudometal reaction). Unlike your men, the Xhodocto would have been too large to fit through any of the passages that lead into the caves, which would have deprived them of another route of access. However, there are other similar cave systems on the planet that are identical except for a lack of life, which may suggest that the Xhodocto were eradicating all of the lifeforms but didn't finish when they were themselves destroyed.
We've taken the samples back to the cave from which they came. Don't worry about terraforming the planet; the cave system will still remain habitable for all of the creatures that live there so long as you don't introduce any new animal life into the channels where they live.
~ Emperor Tokzhalat
"Thanks. Since it won't harm the native life, were gonna start T-forming the planet now. "

- Evermind
" We have found a planet with a particuly large number of 'escapees'. We have quarentined that planet, and have mamnaged to capture one of the escapees and are even now trying to merge its DNA and power with non-escapee lifeforms, to see if A)it can be done, B)it should be done, and C)if we can then place the non-native lifeform on the planet and have it work out. We would wecome any reasons why it would have a larger number of escapees on it. We beleive that it may have been a Xhodocto experimentation planet of some sort. Any other ideas?"

- Evermind
I don't know. Maybe it was a planet that had a strong connection to the Inferno Realm. The central region of Tuuros, "Nexus", seemed to be partially between the Realm and this universe. Maybe other places were too. The Xhodocto don't seem to be the sort to be experimenting on other creatures, infernal or otherwise, given their own vast numbers and nigh-invincibility. Still, it might have been something special, but I doubt that anybody except the Xhodocto might know. Just be careful with your experiments.
~ Emperor Tokzhalat
"We will. We have the experiments on an isolated planet that is unihabitable, its an ice world, and we have about 50 planet busters pointed at it at all times, ready to fire in case something goes wrong."

- Evermind
Good. That should be sufficient. It is known that Planet Busters are effective against Xhodocto.
~ Emperor Tokzhalat
Second Ottzello Galactic War
Edit
"People of this universe! We are sorry to inform you that a new war has struck, named the Second Ottzello Galactic War! This has been catastrophc, and already 53 empires have fallen to the Kralgons, Tokzhalan, Daleks & Vartekians, including the once mighty Telzoc! The Gykar, too, are at risk! We request support, our galaxy is falling, we have tried to surrender and peacefully negociate but no one has answered our calls! Please, you must help us."

- Galot diplomats
"The Sporemaster Alliance is willing to help you. Just say when."

- Evermind
"The Coalition of Bailt can help as well. We just need to be told when."

The Genesis
Edit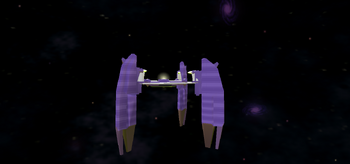 "Hahahaha!! Who now has the power to stand between us, our new Genesis has begun! Your galaxies will fall and your worlds burnt. Prepare to die in the name of the Cognatus Alliance!"

- Unknown
Hey, Tokzhalat, look! Something your "defence stations" might actually be useful for! Shame they only have limited range, though, since these new Coggie things can probably operate at a range of more than a hundred kiloparsecs from their target galaxy, and even if not, Tuuros and Girdo are probably going to be among their last targets...
~ Admiral of the Girdo Empire
"Aww sh*t, not more stuff? Well, we will alert our allies and will prepare for the war..."

- Evermind
"Yes this weapon does appear to be a threat to our plans... this weapon is overly powerful. This will no doubt be enough to defeat even the DCP.... we ourselves can't afford a loss that great. We are currently launching revival ships incase we lose galaxies..."

- Captain Votarah
"hats a good Idea! The Alliance willbe sending out refugee ships to seed the area between the 1st and 2cd gigaquadrants. We will not even ask them where they are going, they will have to come back to us when they are ready. hopefully it will work."

- Evermind
"Even if it did have a range of 500 kiloparsecs, it wouldn't even be able to reach Milky Way Galaxy/Plazith Rim even if it was in the Andromeda Galaxy. Despite the fact that it isn't much of a threat to us, we may offer assistance if proper compensation is offered for the effort."

- Salsetthe Intelligence
"We believe a subspace isolytic burst will be enough to seriously damage the structure. The Khitomer accord does not apply to us on this side of the galaxy."

- DCP
"You are all fools! The construction of 20 Genesis devices are underway, one of which inside your pathetic galaxy. We shall enjoy turning you into cinder and ash. The Genesis has been designed to withstand black holes, and weapons that dared destroy our Crusaders. And you insects of the DCP, will be the first to embrace the cycle. You will be blind to all else that moves."

- Unknown
"If you are so poweful, then why do you dare not share your location, Cognatus? The isolytic weapon will destroy your ship whenever you activate Genesis's device."

- DCP Captain Krekak.
"Even if it were activated, the required energy to destroy a galaxy would most likely destroy it as it would activate. Even if they were to attempt to construct one in Milky Way Galaxy/Plazith Rim or a galaxy nearby, we would know about it. Our guess is is that this is a bluff, as it would take a long time to construct something as large as the first "Genesis". Needless to say, the materials and energy required to build more than one would obviously delay our "doom"."

- Salsetthe Intelligence
"Yes, why does it have to be so massive, which delays resources? Our Stellar Engines are just as powerful, capable of tearing subspace, causing chain supernovae, creating gamma ray burts and a supermassive black hole, even though these are only in the extreme reasons."

- DCP.
"You have no idea of the capabilities of such a device. And I assure you all, this is no bluff. Ask yourself, what would we have to gain from that. The energy of the artificial stars the Genesis creates is sufficient to increase the density of your galaxies, supermassive black hole. Also, you Salsetthe must be misinformed, Milky Way Galaxy Genesis is complete and very much operational, your isolytic weapon will be useless. You shall soon see why."

- Fleet Master Thel'Vauron
"However, a Supermassive black hole travels much slower than the speed of light. Most of the galaxy is also extremely light, so there is little chance of it from creating burts of radiation. Finally, such heavy objects tend to sink to the center of galaxies, where there is little life to speak of anyway. Stars are also not the most energetic objects in the universe, what about stellar ashes, cosmic strings, and Q-ball non-topological solitons?"

- DCP.
"Predictable. You don't know the power of the device, built with the knowledge of the gods. Prepare yourself."

- Fleet Master Thel'Vauron
"Misinformed? (A sound like rocks being ground together is heard.) The Cognatus Alliance must be a group of fools to think we could be misinformed. Your plot ends, now. (A viral matrix activates the self destruct sequence of Milky Way Galaxy's Genesis and destroys it.)"

- Salsetthe Intelligence
"The Saletthe Intelligence is never misinformed, they know everything, and know whats happening everwhere in real time."

- DCP.
"What a curious imagination you have. Strange that I am currently standing on Milky Way Galaxy Genesis, for all your subtleties you do not have wisdom. Also, if they know everything, tell me? What is the location of my homeworld?"

- Fleet Master Thel'Vauron
"I will inform you on the details of your doom. When activated, Genesis will wipe out all sentient life within three radii of Milky Way Galaxy Galaxy's center by sending out a harmonic frequency, targeting cells in your nervous system, luckily the races of the Cognatus, Zarni, Imperial Alliance and Cult of the Deathmarch are immune."

- Fleet Master Thel'Vauron
"Now you're quoting the movie adaptation of a 20th century Earth literature or something around those lines, how quaint. We could prove that we know the existence of your homeworld, however, it may prove to be a bit too explosive for your tastes. Also, we found a small communications array where the Genesis was, so nice attempt at deceiving us, try again some other time. Your attempts to scare us are boring us, our nervous system will not be effected by your "harmonic frequency" for reasons we are not allowed to explain here."

- Salsetthe Intelligence
"Your persistence is admirable to a point, your pathetic excuses are somewhat entertaining, also if you could prove the existence of our homeworld, then you are in for a nasty shock, we have none. Really pathetic."

- Fleet Master Thel'Vauron
"You Salsetthe are extremely predictable, the harmonic frequency will rush across your pathetic excuse for an empire and all those that dare defy the cycle of time, you would also be pleased to know that our greatest weapon has not yet been revealed."

- Fleet Master Thel'Vauron
"I'm afraid there is one flaw you Cognatus have missed. A, if its slower than light, we have nothing to worry about, B, if it is faster than light, then it has imaginary mass, and is a tachyon. Tachyonic particles do not interact with the universe, they are closed loop strings that simply float into the extra dimensions. Tachyons becomes "out of sinc". You obviously haven't tested this yet, if you had done in Milky Way Galaxy or Cyrannus, we would have known, and you wouldn't test it in yours. If it is a work of the gods, your gods have got their math wrong."

- DCP.
"The Harmonic Frequency travels at superluminal speeds, it is a signal that targets and destroys the nervous system of any life within a selected radii of a galaxies center."

- Thel 'Vauron
"Superluminal speed is faster than light. The signal would travel straight through the nervous system with no impact at all."

- DCP.
"You would think that, wouldn't you?"

- Thel 'Vauron
"The Forerunner Halo Array? Ah yes, however, that used a subspace weapon, which is distinctly different to tachyonic signals. If it is a subspace weapon, then it would also destroy itself."

- DCP.

"The design is similar but different at the same time. You are also aware of the Shield Installations, I presume?"

- Thel 'Vauron
"We are aware of many empires, old an modern, including the Forernners. Their shield worlds were impressive designs, although we have our own version. I am gessing the Genesis is behind something similar?"

- DCP.
"The Genesis combines the abilities of the Halos and the Shields, it wipes the galaxy clean, while at the same time protecting itself, however, I have decided that it will not be used at the present, consider yourself lucky."

- Thel 'Vauron
Sporewiki History
Edit
"Ok, we the Omega have started a new project, called Sporewiki History. We hope that all empires will join in completing it, and we will continue to do so."

- Firstborn
>> Incoming Transmission <<
Edit
"So then, the sword. Stand out of our way and I may spare your planet"

- Hez'Kalka
"SHUT UP WHAT YOO GONNA DO YA STOOPID LOSA GO BAK TO YA BOYFRIENDS DA XHODIEZ COS AINT NUFFIN YA CAN DO TA DA BOYZ"

- Da propa Big Boss Zr'Ahgloth
"Hez'Kalka.... We agree to stand down, but we believe there are far better ways to get support than mindless threats. Perhaps you could ask nicely, in future?"

- Galot
"We honstly dont care if you destroy our planets, for we are still building a galaxy and are nearly complete. The Taldar will return and we will defeat the Mahanayans, we cannot allow the Xhodocto to return again! And those Traffphyds... they shant be able help you with us on the Onuris' side!"

- Taldar
"You are all fools to even think you can delay the cycle."

- Unknown
"WHO DA HELL AR YOO UNKNOWN WEIRDO SHUT UP MY BOYS YEH WE GONNA STOP DAT BICYCLE OR WATEVA IN 5 SECS HUR HUR HUR"

- Da Loronz
"You shall not get the sword! The DCP and the Gablinus-Avis will stop you from even enter the orbit of Mirenton!"

- Diplomat Gibek of the Gablinus
"So you tell them where it is? Not the smartest thing i've ever heard..."

- Evermind
"Oops! I already assumed he knew where it was... He said "I may spare your planet" you know..."

- Gibek
Well, it is common knowledge. Even if he didn't know, the information could have been accessed fairly easily.
~ Admiral of the Girdo Empire
The Cognatus
Edit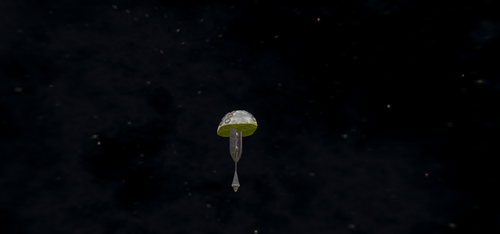 "Hello, enemies and allies. I am a representative from the Cognatus and I have been sent to inform you all of my empires recent advancement. First, the five Aura's have been completed, these holy vessels are 200 AU in height and are the constructor of the Genesis Devices, these vessels are allowing us to walk the paths of the gods in hyperspace and to create and destroy life, all in the name of the Cycle of Time. We will not reveal the full abilities of the devices at the present time. Also, a new age is dawning, one all empires should rejoice, our victory over the infidels is almost complete, introducing a new era."

- Thel 'Vauron
"I'm afraid the DCP has beaten you to it! We are the rulers hyperspace!"

- DCP.
Oh, don't tell me there's going to be fighting in hyperspace now. Actually, fight there; I don't mind. At least battling for control of a worthless subuniverse will keep your war away from the rest of us for a while.
~ Admiral of the Girdo Galaxy
"Foolish imbecile! Not everything is a game."

- Thel 'Vauron
Oh, but it is. You spend all of your time talking about the gods... well, all of this is just a game to them! Let's face it, they wouldn't be very good gods otherwise, would they? We can't hurt them. Why should what we do be serious business in their eyes?
~ Emperor Tokzhalat
"At least your acknowledge their existence, but please keep your heresy to yourself."

- Thel 'Vauron
I think that's the nicest you've ever spoken to any of us heretics. Oh, don't worry. We've only just started looking into theology recently, and it's going to take us a while to work out everything. You know how difficult it is finding divine artifacts without causing blasphemy and incuring supernatural wrath.
~ Emperor Tokzhalat
Oh, great, as if Tokzhalat wasn't insane enough already...
~ Commodore Hlraka of the Girdo Empire
"Some heretics deserve better treatment."

- Thel'Vauron
The science fiction collaborative universe of SporeWiki
You have just entered a rich science fiction world. Hope you enjoy!