Spore

Create a Page

Featured Article
"Knights are noble warriors that fight for right, not for personal gain. Peace will come to the galaxy only when evil has been vanquished."

- In-game description
Knight is one of the ten philosophies present in the Space Stage of Spore. Unlike other philosophies, Knights can't be encountered as randomly generated AI empires during Space Stage. For unknown reasons, there is no entry for Knights in the game files that set the chance of any given empires spawning and as such, they will never appear.
(More...)
Recently featured: Philosophy · Spode · Zealot

Fiction Universe
Feel free to join the Fiction Universe or log on to Discord for a chat! Each month, the community votes for the best user-created pages on the wiki. Check out the discussion on Discord to provide your opinion. Will you be featured?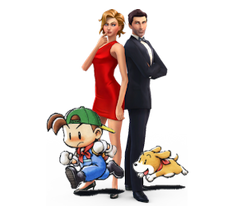 Community content is available under
CC-BY-SA
unless otherwise noted.