"Everyone knows the Draconis, those proud and ancient lizards that assert themselves as masters of Segmentum Draco, saviour of the galaxy, teachers of wisdom. Yes, I am aware how celebrated we are. Ever since I opened that void-damned tomb up near the poles, I was no longer proud of my race. In fact...I was downright horrified what had happened way back before we even started building this reputation."

- Valeria Senteriman, Royal Academy scholar and archeologist
Prelude - Dark Arrival
[
]
c. pID.74,580
Night. All of the stars in the sky glared down at the world with curiosity, watching as the sapients that relied upon their glow fulfill their own paths, constructed not of destiny but of choice. Their astral emotions flared in unison, incomprehensible to all but a few free-thinkers and philosophers that had believed themselves synchronized with all the Universe had to offer. It appeared that tonight, this night, the stars could agree on something; something had angered them, something beyond understanding had evoked their celestial wrath and provoked their punishment. That night, stars fell; they took up their arms and dived as fire, a descent destined for carnage. There were several of them, several that had made the choice to contact these unknowing sapients and have them pay for a crime they had an eternity yet to understand.
The Veilias-Sendrastus border had remained a home for mountains and fields for many millennia, a plane that was fertilized by bloodshed and spilled innards. While Sendrastus was home to poets, philosophers and the open-minded authors of genre and literature, while Veilias was the abode of bloodseekers, warriors and honoured protectors. The dirt flew that night, ascending into the air as the very unkindled wrath of stars made manifest struck contact with the blessed earth. The aura of the gods was breathed upon this land, irradiating the very soil. Their vessels of choice chose a splendid appeal; crystals of onyx, standing higher than even the largest of untamed warbeasts. From the cracks and etchings across their skin of perfect dark, a substance akin to blood dripped with an immense fury and spat, gallon after gallon.
From one, more than mere blood appeared; the skin that constructed this masterpiece exploded in a furious display of violence. From within, the passenger roared; climbing from where he had sat during his descent, he collapsed to his knees, his naked form dressed with a filthy semi-liquidous material that appeared gelatinous in nature.
Shielding themselves from the wrath's luminous might roughly two kilometres away was a patrol of soldiers who swore alliegence to the masters of the state of Veilias. Their armour was of a laminated fibre-lie material and they wore shoulders of bronze. Bronze-framed shield and iron spear were gripped their hands and their waists hidden from view by deep red tunics. Each of them, fifteen in this group, watched in awe that night from their watch in the camp. The land that surrounded them was mostly wilderness, still-untouched by the hands of sapients. Wooden homes lay scattered across the plain, inhabited not just by these dragon-like beings who had crafted them and called them home but also bipedal reptiles taller than them that paniched from the flash of light and the booming shockwave. Tiny embers of light flickered on the horizon, little sign of civilization, but present nonetheless.
The passenger's roar echoed thoughout this landscape, startling the lizards near to the patrol. One soldier of the Veilian patrol observed outwards into the distance, narrowing his battle-worn eyes as he curled his scarred, cracked lips. Another soldier, a mere subordinate, approached the worn warrior with a puzzled glance.
Soldier - Something isn't right.
Hoplite - It was like a shooting star captain, but why fall to the surface? Did it miss where it was going?
Soldier - Hmph... Perhaps it was on course. Perhaps the stars have something to settle here, maybe even with us.
The soldier, clearly something of a veteran based upon the glass eye that rolled freely in his skull, drew his blade and donned his shield. His voice was dry and rasp, his physique scarred and faded.
Soldier - Either way, it's our job to see if it poses any threat to us, understand? You know the Sendrastus-kin, wouldn't be surprised if it's one of their spectacles that they enjoy calling "art".
Hoplite - Understood sir.
The hoplite and his cohorts stood up and calmed their mounts. They were the closest to this impact site and, as the odl soldier had suggested, they began marching towards it.
---
In the plains, "He" feasted. The crystals that had accompanied Him upon His descent, they had been shattered. Broken by impact and shattered through violence, their passengers were nowhere near as fortunate as He. They were devoured, their corpses deprived of anything that could have been recognized as a skull for their necks happened to be absent of such feature. He twitched and spasmed, His body shaking almost as if such was exposed to the planes of arctic landscapes. Yet it was a hot night. His black wings drooped weakly, his eyes darting from place to place as He sought to somehow make sense of his surroundings. The environment around Him was alien, the air He struggled to breath alien, the ground His feet struggled to stand upon alien.
As he twitched and struggled the hoplites drew close, as they approached they looked at the planet's new arrival. Taking advantage of the wilderness night they kept low behind their shields in an attempt to stay hidden, but the glint of the moon betrayed their bronze-rimmed shields and their metal helmets, glinting as though stars were trapped within the metal. The soldiers looked at the alien with a mix of fear and confusion, it was like nothing they had ever seen before, barely visible in the pitch-black. The alien's skin, particular the crest upon his skull, appeared far more dense and far stronger than even the bronzebound armour that the soldiers found defense within. It snarled and growled like some form of undomesticated animal, its teeth like sharpened swords and its tongue the most malevolent of serpents. The elderly veteran of the hoplite patrol team gave it a glare, first expressing confusion upon his war-torn face before his lips rippled and lifted into a smile, revealing various gold-carved teeth that served as replacements for lost assets.
Soldier - Do you see that?
Hoplite - It is like an animal sir...
Soldier - What do you reckon? Coarlatus?
Hoplite - Pretty wierd-looking one if it is.
Soldier - Aye, looks like no Coarlatus I've ever seen before. Hehe, if we kill it, perhaps the Sendrastus-kin will write stories of us. Perhaps we could parade its corpse around and show them Veilias' true might.
Hoplite - Yeah...Imagine the glory
Soldier - Imagine the look on the Sendrastus-kin's faces. Or imagine what those damnable Minosians will think as we parade this monster around?
All the hoplites nodded with eager smiles. Slight things visually, but magnified by their own perceptions.
Soldier - I want two units of three to flank behind it, me and another team will take it head on.
The hoplites nodded and split up by rank, moving around and using the cover of night to hide their approach and moving carefully so as the sound of their armour did not give away their position.
Suddenly, the alien's pupils of blazing white flared a horrendous inferno. Leaning his head back, the beast unhinged its ferocious maw and allowed for a sky-shattering, bone-crushing amalgamation of roars and screams to dominate the sound of night. With that, the elderly soldier and his team, grasping ahold of their iron weapons, rushed forward; they surrounded this primordial monster, this titan, they lat out roars of their own, fierce warcries that clashed with the titan's own.
In Pursuit of History
[
]
Illusion of Respite
[
]
The Damned General
[
]
Home Truths
[
]
No Home Is Safe
[
]
Cities And Their Secrets
[
]
Campus Massacre
[
]
Desecrating Lake Drak
[
]
Sombre Reunion
[
]
Temptation Made Manifest
[
]
The King of Blood
[
]
The Haven
[
]
Dusk for the Phoenix
[
]
Legends Reborn
[
]
The Sky King
[
]
Clash of Kings
[
]
Aftermath
[
]
[

]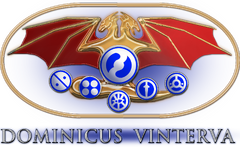 An ancient empire
Old as seasons beyond count
What secrets lie within its boundries?
Shall we find out?