Lord Admirals
[
]
The lord-admiral is in command of the entire navy, the only superior to him is the empire's current leader.
Executive Admirals
[
]
Executive admirals are each assaigned a sector to govern and could be in charge of anything between 5 and 60 fleets depending on the sector's importance. Most vice-admirals serve on the security council.
Commodores
[
]
Commodores are normally assigned to control a subsector's fleets; either by being in charge of fleets in a subsector or assaigned a particular group of fleets. it is rare but not unheard of for a commodore to have a seat on the security council.
Admirals
[
]
Captains
[
]
Commanders
[
]
Sergeants
[
]
[

]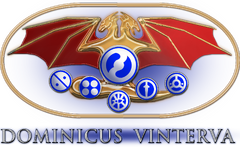 An ancient empire
Old as seasons beyond count
What secrets lie within its boundries?
Shall we find out?