"METAL BOXES!"

Indricarron Variel Tarcanite (Classical Radessic: Indhriquæran-variel Tharqanité), known as the Tormentor, is the former Radeon Champion of the Devourer's Chosen, now serving in the Dominion of the Xhodocto.
History
[
]
Early History
[
]
Indricarron was formerly a Radeon Archon of the Divinarium and the leader of Borealis Radeons. He was initially a powerful warrior and a good commander, and was serving under Tadjamad during the Tigris War, among with Geltastra, Matheoward and other warriors of the Radeon species.
He was also a brother of Baptarion Light, a famous Radeon scientist. After the fall of the Masaari and Dei'Ar, Indricarron united the groups of Radeons in Borealis, and later integrated these groups into the Divinarium, becoming the Archon of the Borealis Galaxy.
Second Borealis galactic War
[
]
During the Second Borealis Galactic War, however, he was nearly killed and abducted by the Devourer's Chosen's leader, Dark Apostle Geltastra - the same Geltastra he once fought together with, now corrupted by Shu'wokerama. She fused the barely living body of Indricarron with myriads of iron plates, arcane corrupted mechanisms and metal boxes, resulting in him becoming the deadly, hateful cyborg. However, a small original part of Indricarron's spirit still lives within his body, struggling within the corrupted amalgamation of steel and flesh he has become.
Indricarron's first appearence in the war was in the final battle of the Xi'Arazulha invasion, where he fought and was killed in battle by his brother Baptarion. However, the Tormentor was brought back to life to fight again, causing much destruction across the Arm of Knowledge in the name of the Chosen.
Years later, Indricarron would make another stand when he attacked the Zoles homeworld of Zoleia during the Chosen uprising. The mad Radeon abomination, however, met its end when he was slaughtered by Commandant Vekaron.
Tantummodo Mortem
[
]
Following the Chosen's defeat, the Dominion of the Xhodocto started to be formed. Geltastra, feeling sorry for Indricarron, revived him once more. Now he serves as a soldier of the Dominion, but he has lost his entropic powers and his title of Champion in his revival.
Characteristics
[
]
Appearence
[
]
Indricarron appears as a mutated, metallic shadow of his former Radeon self. His left arm was removed and replaced with a large chaingun, while his right arm was corrupted and transformed into a huge metallic claw.
Personality
[
]
Indricarron is completely deranged and maddened, and could be seen as the most insane of all the Champions. The torture he suffered has destroyed his mind almost completely, making him not much different from an angered animal.
Equipment
[
]
It could be said that Indricarron is his own equipment.
Abilities
[
]
Indricarron, in battle, is an extremely deadly opponent. While having little ability to control Entropy, he compensates it for his endurance and power. Exposure to dark essence warped his body to the point mechanical and organic parts of his bady fused completely, meaning he can generate ammunition for his chaingun and his skin became metallic, making him a very dangerous opponent.
Relations
[
]
Allies
[
]

"WE FIGHT FOR THE GODS' GLORY!"

Enemies
[
]
Quotes
[
]
Add yours.
"FUKIN WEIRDO FREEK MAN"

"This what Devourer's Chosen do to people? How they blind enough to not see this show that the Devourer not the god they think he is?"

"Yes...YES!!!! FUKIN TORTURIN DA FUKIN HERETICS MAN I LIEK DIS INDRICARRION GEEZA"

"What he has been through...it's so sad...so sad I could CRY as much as the HERETICS HE TORMENTS!!!"

Notes
[
]
Gallery
[
]
"Deep in the human unconscious is a pervasive need for a logical universe that makes sense."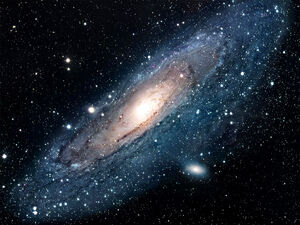 Note: Monet47's fiction is in bold, TheImperios' fiction is in italics, Hachi's fiction is

underlined.
Segmenta
Inner

Mechanicum

 ·

Draco

 ·

Crepusculum

Outer

Adniliho

 ·

Exterioris

 ·

Umbra

 ·

Ignotum
The New Dawn rises.
"But the universe is always one step beyond logic."