"There was once a man who lost everything. There was once a man who saw his people for what they were. There was once a man who had had enough. Now there is only a man who craves justice - by any means necessary."

- Unknown
One of Khanjar's closest confidants and his second-in-command, Althron Quanaim essentially serves as the link between the Brotherhood and its voiceless master. Having abandoned his species for "forgetting their true purpose", Althron and his extremistic followers fought against the Church of Spode and the Masaari Crusade for years, until he was at last killed by a squad of Hereticon agents during the Truce. Decades after his supposed death, however, he has returned somehow, now in service of the Brotherhood and craving vengeance for the Divinarium.
A fanatic at heart, Althron is fiercely loyal to his master Khanjar and is a bane for the Brotherhood's enemies. Despite this, though, he also possesses a gentle side, and is known to be a skilled diplomat, always trying to coerce the enemy to surrender peacefully first. To those fools who refuse to cooperate, however, Althron is merciless, for he is also a warrior of unparallelled skill and prowess and a highly charismatic leader.
Biography
[
]
Characteristics
[
]
Appearance
[
]
Abilities
[
]
Personality
[
]
Equipment
[
]
Relations
[
]
Loyalty
[
]
Allies
[
]
Indifferent
[
]

"Do not stand in my way for your own sake."

Enemies
[
]
Quotes
[
]
Trivia
[
]
"Deep in the human unconscious is a pervasive need for a logical universe that makes sense."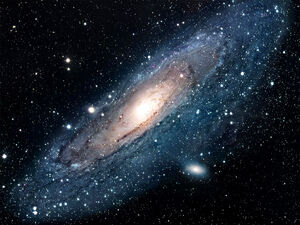 Note: Monet47's fiction is in bold, TheImperios' fiction is in italics, Hachi's fiction is

underlined.
Segmenta
Inner

Mechanicum

 ·

Draco

 ·

Crepusculum

Outer

Adniliho

 ·

Exterioris

 ·

Umbra

 ·

Ignotum
The New Dawn rises.
"But the universe is always one step beyond logic."